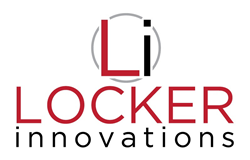 "Locker Innovations is a key person of influence in our industry as they set the standard that others aspire to be" -Shark Tank's Kevin Harrington
Duluth, MN (PRWEB) July 26, 2017
Homegrown retail solutions company, Locker Innovations is rocking the retail waves, boosting clients into multimillion-dollar successes with its simple mission of partnering for success. Now the team is working on numerous projects with global business sensation, Kevin Harrington and his team, to take its business and clients to the next level.
"Our business is family-owned and we are motivated every day to be a valued partner," explains Mike Locker, of Locker Innovations. Derek Locker adds, "Our client's success is our success, and we honor that principle wholeheartedly. We won't stop until our client's product is successfully delivered to the consumer. We are always sharing new and exciting products with our mass retail associates at Walmart, Sam's Club, and Target stores along with hundreds of mom and pop stores and e-commerce selling channels."
Locker Innovations is teaming up with 40-year entrepreneurial success Kevin Harrington, an original Shark of the Emmy-winning ABC show "Shark Tank" and creator of the Infomercial. A huge supporter and fan of Locker Innovations, Kevin enthusiastically supports the business (see the video on YouTube) and will be Co-Hosting a special event alongside Locker Innovations product development team on August 23rd in Duluth, MN. Kevin is an internationally acclaimed speaker, coach, celebrity entrepreneur and one of the most successful business experts, launching over 500 products and businesses, generating more than $5 billion in sales worldwide. Notable guests attending the event are HSN's TV Host Craig "Kiwi" Rapihana creator of Lazy Bunz, Mike Puma of Lula Kids Brand, and all the way from Asia, manufacturing expert Ken Lin of AKJ International.
For nearly 25 years, John Locker, Founder/President of Locker Innovations has cultivated a one-source retail solution for entrepreneurs and a "partner for success" that leverages strategic retail and growth opportunities for clients with high-quality products that provide a solution in the marketplace. The team supports every stage of retail — from consulting to development to manufacturing to launch — and has worked with many successful brands and companies including award-winning and first-of-their-kind brands like Cozy Cover, Monster Cooler's 3-in-1 drink cozies, and Lula Kids Brand to name a few.
The company has many new projects in the pipeline which cover numerous categories from beauty products, VR technology, sports, health and fitness, infant and juvenile, automotive, boat and leisure, nutrition, medical devices, and more. 
About Locker Innovation
For over 24 years, Locker Innovations has been a trusted partner to inventors, entrepreneurs, and business owners worldwide. A family-owned business, the dedicated U.S. team offers a full spectrum of services to develop, manufacture and launch new products to market. Through the company's worldwide network of partners, the team masters every aspect of sales and sales support, merchandising, product development, marketing, multi-channel strategy, pricing and brand growth.