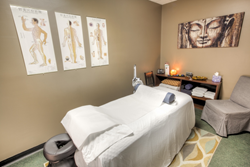 Brooklyn, New York (PRWEB) July 25, 2017
Garden Acupuncture presents one-on-one explanations about acupuncture at their open houses. This year their open house will focus on specialty services of acupuncture for women's health, acupuncture for fertility and acupuncture for IVF support. The team at Garden Acupuncture has over 50+ years of combined experience and are located in Park Slope, Brooklyn. Garden Acupuncture was also named in the top 5 places to get acupuncture in Brooklyn by Brooklyn Magazine.
The event is scheduled to take place this Thursday the 27th from 6pm-8pm. Demonstrations, refreshments and gifts are expected as in previous years.