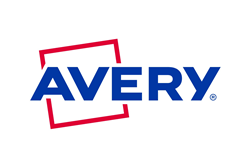 Brea, Ca (PRWEB) July 25, 2017
Avery Products Corporation, the world's largest supplier of labels, specialty converted media and software solutions that enable short-run digital printing, is proud to announce that it has won two more awards for its UltraDuty GHS Chemical Labels and its free GHS Wizard online software available at avery.com/GHS. The products were recently honored with the ASSE Safety 2017 Attendee's Choice Award and the Reader's Choice Award from Industrial Safety & Hygiene News (ISHN) magazine in the Signs, Labels & Tags category.
"Avery is extremely honored to have been recognized by attendees at the ASSE Safety 2017 show as well as readers of ISHN Magazine," said Jenifer Do, Senior Marketing Director at Avery Products Corporation. "These latest awards provide strong affirmation that we are providing a simple, innovative solution that makes GHS labeling compliance easier for industry professionals, while helping them keep their work environments safe."
Avery UltraDuty GHS Chemical Labels help companies get compliant with the Globally Harmonized System of Classification and Labeling of Chemicals (GHS) mandated by OSHA as part of HCS 2012. The durable labels are waterproof and resistant to chemicals, abrasion, sun, tearing and harsh temperatures. The high-performance adhesive passes the BS5609 protocol for 90-day seawater immersion. Available in a variety of sizes, organizations can label everything from drums and pails to bottles and even small vials and tubes.
The Avery GHS Wizard online software lets end users easily customize and print their required GHS-compliant labels on demand. Users can take advantage of complimentary ready-to-use templates and a chemical database, or design their own GHS labels with step-by-step instructions, and then print them on Avery UltraDuty GHS Chemical Labels using a standard sheet-fed laser printer or pigment-based inkjet printer. Labels can be customized and updated as needed with company logos, lot numbers, barcodes, pictograms and other important information. Users can also have their GHS Labels professionally printed by Avery WePrint™, the company's online printing service.
Avery UltraDuty GHS Chemical Labels are part of the Avery Industrial Labeling Solutions family, featuring labels and signage engineered to handle tough jobs and harsh environments. With a wide selection of shapes, sizes and materials to choose from, there's an Avery label for every tough job.
To learn more about Avery UltraDuty GHS Chemical Labels, visit avery.com/GHS.
About Avery Products Corporation
Avery Products Corporation is the world's largest supplier of labels, specialty converted media and software solutions to enable short-run digital printing in businesses and homes alongside complementary products sold through distributors and mass market retailers under the Avery® brand. Avery Products Corporation, a division of CCL Industries, is based in Brea, California. For more information about Avery products, visit avery.com.
Avery and all other Avery brands, product names and codes are trademarks of CCL Label, Inc. All other company and product names may be trademarks or service marks of their respective owners.
About CCL Industries
CCL Industries employs more than 20,000 people operating 154 production facilities in 36 countries on 6 continents with corporate offices in Toronto, Canada, and Framingham, Massachusetts. CCL is the world's largest converter of pressure sensitive and extruded film materials for a wide range of decorative, instructional, functional & security applications for government institutions and large global customers in the consumer packaging, healthcare & chemicals, consumer electronic device and automotive markets. Extruded and laminated plastic tubes, folded instructional leaflets, precision decorated and die cut components, electronic displays, polymer bank note substrate and other complementary products and services are sold in parallel to specific end-use markets.
Media Contact
Avery Products Corporation
714-674-8500
press(at)avery(dot)com