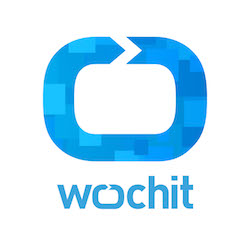 Social video is now an essential part of the digital content landscape, and best practices are a moving target.
New York (PRWEB) July 25, 2017
Publishers worldwide are increasing their production of social video by 65 percent, as audience engagement and monetization opportunities on Facebook grow, reveals the just-released Wochit Q2 Social Video Performance Index. Created quarterly to inform brands, media companies and other content creators about social video success factors, the report provides valuable insights into the behaviors and preferences of Facebook audiences worldwide and highlights trends in video production.
The report is based on more than 5,000 videos, created using the Wochit platform and posted to over 300 Facebook pages by 100-plus publishers worldwide between March 2017 and May 2017 (Q2). Comparisons are made against the period of December 2016 to February 2017 (Q1). The report can be found here: http://bit.ly/WochitQ2.
Topline findings include:

On average, publishers are posting 65 percent more video in Q2 vs. Q1, based on those who were active in both quarters, as they look to drive engagement and revenue
Engagement metrics are way up - except when it comes to "likes"
Square is the clear winner in the aspect-ratio battle
Videos over 90 seconds are growing in number and popularity, possibly driven by Facebook mid-roll
Video has its own "One Percent" that take the lion's share of engagement
Audiences in Spanish-speaking countries engage with social video more than do others
Wochit, whose AI-powered toolset helps media companies rapidly create and distribute social video around trending topics, developed the Social Video Performance Index to inform content creators' social video strategies. Most recently, the company published its #WochitWins Viral Video Report, which educates readers about factors that influence a particular video's chances of "going viral."
"Social video is now an essential part of the digital content landscape, and best practices are a moving target. By providing insights into this rapidly changing medium, we're able to provide essential information to both creators and strategists needed to succeed here and now," said co-founder and CEO Dror Ginzberg. "As video continues it's unbelievable upward trajectory, we're committed to being the first to see and share the industry's developments, and give our customers a distinct advantage in the complex and competitive mediascape."
About Wochit
Wochit is a video creation platform that empowers newsrooms, media companies and brands to expand audience engagement through the power of social video. Worldwide media brands such as Time Inc., Daily News, USA Today, Gannett, AOL, The Week, ProSieben, Singapore Straits Times, Focus online and Der Spiegel use Wochit to produce short-form videos around trending topics at the scale and speed required in the video-first, mobile era. With rights-cleared assets from AP, Reuters, Getty, Bloomberg and others, cloud-based editing tools and native uploads, horizontal and vertical videos are quickly created and distributed across all social and digital platforms. Wochit is among the 2016-2017 EContent Top 100 companies in the digital content industry as well as the winner of both the Gutenberg Prize for its disruptive technology in the field of journalism and Digiday's Best Video Technology Innovation for its significant impact on publishers' bottom line. The Company is backed by ProSieben, Singapore Press Holdings' SPH Media Fund, Carlo de Benedetti, Redpoint Ventures, Marker LLC, Greycroft Partners and Cedar Fund. Wochit is based in New York, with offices in London and Tel Aviv. Find out more at http://www.wochit.com.