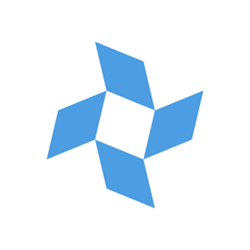 Adage has made substantial investments these last three years that have positioned us to deliver integrated digital marketing solutions.
Chicago, Illinois (PRWEB) July 27, 2017
Adage Technologies has announced new additions to its leadership team that will enable the company to expand its reach into new markets and deliver more integrated digital experiences for its clients.
The new members of the leadership team include J.R. Samples, Director of Sales and Strategic Relationships; Amy Bybee, Marketing Director; and Joe Post, Director of Creative Services. Together, with the existing team, they position Adage to assist clients in accelerating their digital transformation initiatives.
Samples comes to Adage having spent the past 12 years as a consultant specializing in driving higher levels of performance across both sales and operations. At Adage, he will be leading their team business development executives tasked with aggressively growing the company. "Adage has made substantial investments these last three years that have positioned us to deliver integrated digital marketing solutions," states Samples. "We're looking to build deeper relationships in the commercial market, specifically with mid-enterprise organizations in need of business partners who understand how to leverage web application technology to drive engagement with its core audience."
Bybee, meanwhile, brings 14 years of marketing operations expertise. She will be focused on building Adage's own digital presence as well as partnerships with leading digital solutions providers. Key among her expertise is marketing automation prowess. Explains Bybee, "I am looking forward to getting marketing automation ramped up for marketers in challenging industries like associations, performing arts, entertainment, hospitality and tech services. There is a huge opportunity to help them streamline their marketing technology stack all while saving time."
Post has been with Adage for two years and is thrilled to officially take a seat at the company's leadership table. He leads a team of user experience/user interface (UX/UI) designers while emphasizing "design thinking" as a strategic platform for digital transformation. As Post describes, "Design thinking allows us to produce creative, human-centered innovations that definitively solve real-world problems for our clients."
Roy Chomko, President and Founder of Adage, sees his new, stronger leadership team as the next step in the company's evolution. "We've spent the past several years building an entire ecosystem around digital engagement marketing," he says. "The websites and integrated ecommerce solutions we have designed for global clients have won awards and we are using that as a foundation for assisting clients with their overall digital transformation goals. The future looks very bright for both Adage and the sophisticated, forward-looking businesses we serve."
To learn more about Adage Technologies and its digital capabilities, visit adagetech.com or call 312.258.1200.
About Adage Technologies: For over 16 years, Adage Technologies has built innovative, profitable digital experiences for clients by combining user experience research, powerful designs, and a deeper bench of back-end ecommerce expertise than most traditional agencies can offer. Adage solutions are built on the foundation of leading content management systems, including Episerver and Umbraco, and integrated with the systems that power their clients' businesses, including netFORUM, Tessitura, Dynamics AX, Dynamics CRM and more.