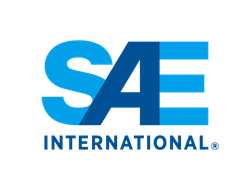 We are pleased to work with IATA and ICAO to develop them and honored that the standards will be recognized by numerous regulatory agencies. - David Alexander, Director, Aerospace Standards, SAE International
WARRENDALE, Pa. (PRWEB) July 26, 2017
Regulatory authorities including the FAA (Federal Aviation Administration), EASA (European Aviation Safety Agency), Transport Canada, and ICAO (International Civil Aviation Organization) will now recognize and reference SAE International's globally harmonized de-icing and anti-icing standards.
The global standards provide airlines and ground de-icing service providers with a series of standards to promote common de-icing processes to improve safety. Facilitated by the SAE ICAO IATA Council for Globalized Aircraft De-icing Standards, the standards development effort brought together airlines, regulatory authorities, de-icing service providers, equipment and fluid suppliers, aircraft OEMs, and airport authorities to harmonize the numerous ground de-icing recommended practices.
"These technical standards are important for the overall safety and efficiency of the global aerospace industry. We are pleased to work with IATA and ICAO to develop them and honored that the standards will be recognized by numerous regulatory agencies," David Alexander, Director, Aerospace Standards, SAE International, said.
"Safety is aviation's top priority and global standards play a vital role in helping us to achieve it. This initiative to harmonize standards will help to reduce the maze of differing requirements in de-icing and anti-icing operations, ensuring compliance across the industry," said Tom Fodor, IATA's Head of Engineering and Maintenance, Safety and Flight Operations.
Nine global de-icing standards were recently issued by the SAE G-12M Methods Committee and G-12T Training and Quality Programs Committee. They include:

AS6285 ("Aircraft Ground De-icing/Anti-Icing Processes"), establishes the minimum requirements for ground based aircraft de-icing/anti-icing methods and procedures to ensure the safe operation of aircraft during icing conditions on the ground and was published in August 2016.
ARP6257 ("Aircraft Ground De-icing/Anti-Icing Communication Phraseology for Flight and Ground Crews"), establishes standard phraseology for communication procedures during aircraft ground de-icing operations, and was issued in October 2016. Standardized aircraft de-icing communication protocols and phraseology are needed to ensure that important safety, quality, and efficiency information exchange occurs between the participating flight and ground crews.
AS6286 ("Training and Qualification Program for De-icing/Anti-Icing of Aircraft on The Ground") and six associated slash sheets establish the minimum criteria for effective training of air carrier and contractor personnel to de-ice/anti-ice aircraft and to ensure the safe operation of aircraft during ground icing conditions. This series of seven documents were released in November and December 2016.
Still under development is AS6332 ("Aircraft Ground De-icing/Anti-icing Quality Management") which establishes the minimum requirements for the management of quality systems and processes for the effective de-icing and anti-icing of aircraft on the ground.
Previously, many national aviation authorities (NAAs), along with ICAO, SAE International, and airline associations (e.g. AEA) developed recommended practices for aircraft ground de-icing/anti-icing with the intention of providing unified standards. The differences among the various practices were significant enough to prevent operators from adopting any single one of the many standards published.
The problem of multiple standards became more apparent as centralized de-icing facilities (CDF) started operating in many countries. In some instances, over 80 airlines fly into a centralized facility, each attempting to impose its own de-icing standard on the CDF staff for its aircraft. Staff would have to be trained for each procedure resulting in a multitude of processes, high training costs and a complexity that added to the risk of non-compliance to the multiple procedures. To address these safety concerns, in 2011 IATA requested SAE International coordinate the development of harmonized worldwide de-icing methods, training standards and quality management processes.
Operators should be aware that publication of AEA Recommendations for De-icing/Anti-icing Aeroplanes on the Ground and AEA Training Recommendations and Background Information on De-icing/Anti-icing of Aeroplanes on the Ground have been discontinued and should not be used in the future.
To see SAE International's full complement of aerospace standards, visit http://standards.sae.org/aerospace/.
For questions or more information about SAE International de-icing and anti-icing standards, contact Laura Feix, Aerospace Standards Engineer, SAE International, at laura.feix(at)sae.org or +1 724-799-9198.
About IATA
The International Air Transport Association (IATA) is the trade association for the world's airlines, representing some 275 airlines or 83% of total air traffic. We support many areas of aviation activity and help formulate industry policy on critical aviation issues.
About SAE International
SAE International is a global association committed to being the ultimate knowledge source for the engineering profession. By uniting over 127,000 engineers and technical experts, we drive knowledge and expertise across a broad spectrum of industries. We act on two priorities: encouraging a lifetime of learning for mobility engineering professionals and setting the standards for industry engineering. We strive for a better world through the work of our charitable arm, the SAE Foundation, which helps fund programs like A World in Motion® and the Collegiate Design Series™.