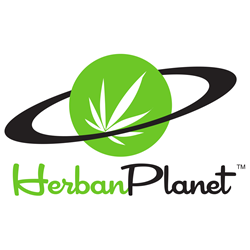 We are extremely excited to welcome the cannabis community to Herban Planet. - Tagan Dering, Chief Product Officer
Phoenix, Arizona (PRWEB) July 26, 2017
It's finally here, the ultimate guide to the cannabis universe. It's taking the online cannabis industry to a new high. Herban Planet is the most complete cannabis guide available today for all things in the industry. From dispensaries, growers and business services, to green doctors, education, delivery services and more, there is no parallel.
Founded by a group of longtime friends and business associates who recognized the need for a comprehensive source of information for all things cannabis, Herban Planet was created to bridge the information gap between marijuana growers, dispensaries, doctors, business services and consumers. Still in its first year of operation, Herban Planet is helping dispensaries and cannabis businesses tell their stories to a national audience of consumers.
Herban Planet adds value and ease for both producers and customers alike. For cannabusiness, the site provides a professional platform where they can be easily discovered by actively seeking customers and patients. With a variety of service offerings, Herban Planet provides a simple yet beautiful customer-oriented knowledge management and marketing solution for every size cannabusiness, from local to nationwide industry leaders.
Herban Planet matches patients and consumers with specific dispensaries and doctors via customizable searches based on geography, product, and reviews. Customers are presented with producer-generated profiles including virtual tours, videos, photos, and other information that allows dispensaries to tell their story and present their products to actively searching customers. To publicize upcoming events, Herban Planet also features an "Cannabis Events" module to get the word out.
Herban Planet can increase a cannabusiness's exposure to new customers dramatically. Listing a cannabusiness on the site's ever-expanding, comprehensive platform will immediately start increasing visibility and sales by connecting with actively seeking customers. Clients can claim their cannabusiness profile, choose an affordable plan, and are provided an unparalleled and complete cannabis eco-system that connects business with consumers, producers, cultivators and many more.
Cannabusiness can showcase their products, features and amenities that make them unique. They can promote services, product info – any feature they desire to market their business. Herban Planet even features a special "Marijuana Deals" module to offer customers discounts, sales, etc.
The end result is a win-win. Consumers get the most relevant search results up front, and sellers get a sophisticated Web 2.0 platform that gives them immediate access to millions of actively searching online customers.
With education and news modules and a custom point of sale system in the works, Herban Planet is poised to be the go-to source for all things cannabis.
For more information, visit http://www.herbanplanet.com.