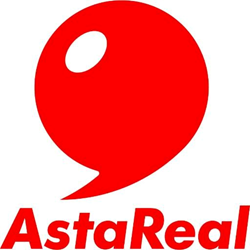 Burlington, New Jersey (PRWEB) July 28, 2017
AstaReal Inc. USA, the leading producer and most studied brand of natural premium Astaxanthin, has today shared the findings of its newly published clinical study in The Journal of Clinical Biochemistry and Nutrition, confirming its natural AstaReal® Astaxanthin can maintain a healthy complexion through extrinsic stressors associated with seasonal change.
Using its own Astaxanthin products, the study determined that AstaReal's Astaxanthin has been shown to reduce damaging effects on the skin caused by environmental factors such as ultraviolet rays and dehydration from low humidity, both of which often lead to wrinkles and seasonal dryness.
Throughout the 16-week-long clinical study in Japan, which lasted from August through December when damaging environmental factors such as increased UV rays and low humidity were at their highest, AstaReal's strong antioxidant capabilities were tested amongst a group of 65 female participants taking either 6 mg or 12 mg of Astaxanthin once per day or placebo. For those who took the placebo, the parameters for skin moisture content and wrinkles significantly worsened over those 16 months, while the 6 mg and 12 mg AstaReal® Astaxanthin groups were not affected by seasonal environmental stressors such as UVB and low humidity.
The study also showed that production of inflammatory cytokines were suppressed in epidermal keratinocytes where UV-B induced inflammation occurred, suggesting that natural Astaxanthin suppresses inflammation of the epithelium. Normally, inflammation of this layer of the skin induces the secretion of matrix metalloproteinase-1 (MMP-1), causing the decomposition of dermal collagen.
When AstaReal's research team incubated dermal fibroblasts in the secretory fluid of UVB-irradiated epidermal keratinocytes pre-treated with Astaxanthin, suppression of MMP-1 secretion was confirmed, suggesting that natural AstaReal® Astaxanthin improves resilience to wrinkle formation.
Before and after the study, samples of participants' own keratinocytes were sampled to investigate their resilience to seasonal low humidity. Upon examination, the study showed that there was an increase in cytokines associated with low humidity in the placebo group and 6 mg AstaReal® group, indicating inflammation occurred in response to seasonal low humidity. Those who took 12 mg oral doses of AstaReal® Astaxanthin, however, showed no increase in cytokines, confirming the proactive beauty benefits for the skin in those taking AstaReal's premium natural Astaxanthin daily.
For more information on AstaReal Inc. USA, visit http://www.astarealusa.com.