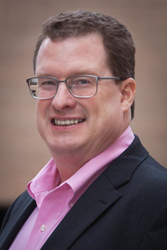 Nashville, TN (PRWEB) July 26, 2017
Virsys12, a Salesforce Gold Consulting Partner, has announced key initiatives including the acquisition of CRM Advantage, a Raleigh-based consulting firm with former managing partner, Brian Bell, joining Virsys12's expanding team. Additionally, Virsys12 adds team members Clint Mooneyham in Nashville as Account Executive, and Chelsea Kindley, as Senior Consultant in Houston, TX.
Brian Bell, now Virsys12 Director of Client Success, will focus on Virsys12's core application, V12 Network, as product owner as well as other implementation projects. His fourteen years of experience includes the role of technical architect, developer, integrations projects and project management for over 230 projects.
Clint Mooneyham is charged initially with building outbound lead generation efforts supporting V12 Network. Mooneyham brings extensive experience in leading customer success organizations and recurring revenue management in the technology space. At his previous position with Deltek, he helped build the company's customer success program and user onboarding processes for enterprise ERP and more.
"After a soft launch earlier this year, Virsys12 is in full press with V12 Network, a certified Salesforce Fullforce solution," says Melinda Scruggs Gales, Chief Growth Officer. "Brian's leadership is an asset for clients who require an application of this complexity. Clint is providing a critical role in finding and leading the conversation with a wide variety of provider networks seeking technology solutions for supporting the changing healthcare landscape."
Chelsea Kindley, previously with Slalom Consulting, joins Virsys12 this week as Senior Consultant and will work from the Houston, Texas office. Her experience includes over five years delivering success for Fortune 500 companies and startups specializing in product management, Salesforce CRM implementations, eCommerce, mobile-friendly Web Applications, and iOS UX.
Vice President of Client Success Paul Peterson comments, "As our client base continues to spread across the country, we see the need to put experienced team members in other geographic locations to better serve their needs. Chelsea is a strong representative of the Virsys12 culture and we know she will represent us well personally as well as with the expertise she provides on our behalf."
In other Virsys12 news, CEO and Founder Tammy Hawes was recently named Outstanding Alumna by the East Tennessee State University National Alumni Association.
About Virsys12
Virsys12 is an award-winning Salesforce Gold Consulting Partner focused on healthcare innovation nationwide. With success providing transformative technology for large, small, public and private enterprises, our team maintains top customer satisfaction and user adoption ratings. We solve your hardest problems by making the complex simple, guaranteeing our work for operational platform implementation, integrations, custom applications and technology strategy. More at Virsys12.com.