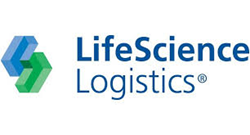 "The growth we anticipated just 12 months ago has not only met our expectations but exceeded them," says CEO Richard Beeny. "We anticipate this demand will continue and are continuing to discuss ways to better serve existing and future customer demand."
Indianapolis, Indiana (PRWEB) July 28, 2017
Proving that demand for FDA-regulated storage space continues to boom, LifeScience Logistics (LSL), a leading, national provider of healthcare supply chain solutions, today announced the company's Indianapolis-based pharmaceutical and medical device distribution warehouse will add yet another 132,000 square feet to its existing 200,000 square foot facility.
The additional 132,000 square feet to the soon-to-be 333,000 square foot total footprint will begin operations as of October 1, 2017. The facility will feature best-in-class technology and automation to ensure world-class performance, including 16,200 square feet of cold storage space.
According to Richard Beeny, CEO of LSL, the fast-growing market is demanding more regulated storage capacity and supply chain solutions, and LSL is simply being responsive. He adds that the central location of the Indianapolis facility is a draw for many pharmaceutical and medical device companies looking for distribution and accessibility efficiencies.
"The growth we anticipated just 12 months ago has not only met our expectations but exceeded them," says Beeny. "We anticipate this demand will continue and are continuing to discuss ways to better serve existing and future customer demand."
###
About LifeScience Logistics
Founded in 2006, DFW-based LifeScience Logistics (LSL) is a leading, national provider of end-to-end, high-quality, customizable healthcare supply chain solutions. For clients ranging from Fortune 500 companies to startups, LSL offers its pharmaceutical, medical device, and biotech clients the ability to outsource services ranging from distribution to kitting to back- and middle-office functions. FDA-registered and VAWD-accredited, LSL operates from four locations totaling more than 1.4 million square feet of cGMP compliant space.