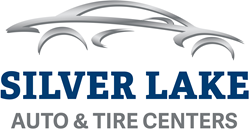 "We are excited to be part of the Brookfield community," said Dan Garlock, General Manager of Silver Lake Auto & Tire Centers. "Both Darren and myself have always looked at Brookfield as a community that we wanted our business to serve."
Brookfield, Wis. (PRWEB) July 31, 2017
Silver Lake Auto & Tire Centers is opening a new location in Brookfield, Wis. on Monday, July 31, 2017, expanding the brand to three locations.
The new automotive repair facility is the brand's third location. The second location opened in Hartland, Wis. in 2013, and the brand's flagship shop is located in Oconomowoc, Wis. and has been open since 1973. Each of the locations has a long-standing relationship with the communities they call home. From the Ruth and Naomi Car Care Clinics to supporting and partnering with local schools and churches, being an active member in the communities of which they are a part of has always been one of the brand's core values.
"We are excited to be part of the Brookfield community," said Dan Garlock, General Manager of Silver Lake Auto & Tire Centers. "Both Darren and myself have always looked at Brookfield as a community that we wanted our business to serve," Garlock continued.
The new location is offering the same high level of service the Hartland and Oconomowoc locations provide. Its technicians are equipped with the latest technology, and the location provides digital vehicle inspections and is a Michelin and BFGoodrich Tire Expert Dealer.
"Brookfield has set the bar high with its numerous quality auto repair businesses already in the community, and we will not disappoint," Garlock said. "We plan on raising the bar even higher and engaging our customers and guests on a whole new level of service and trust," he continued.
Silver Lake Auto & Tire Centers have been serving Wisconsin drivers with an unparalleled reputation in their communities for delivering the best service since 1973. The opening of the new location will allow even more Wisconsin drivers to experience friendly, highly knowledgeable and trained ASE certified technicians using the most up-to-date technology on their vehicles.
Silver Lake Auto & Tire Centers is a family owned and operated auto service center serving Oconomowoc, Hartland and Brookfield, Wis. and their surrounding areas. The shops have received prestigious recognitions, such being recognized as the Automotive Training Institute Top Shop, being Repairpal Certified, AAA Approved and BBB Accredited. The shops are part of the NAPA AutoCare program, among having other industry certifications. Stay connected with Silver Lake Auto & Tire Centers on Facebook or Twitter.