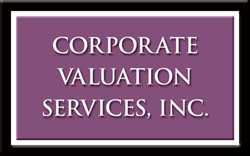 Providing Business Valuation and Expert Witness Litigation Support Services Nationally
Offices In Chicago & Naples (PRWEB) July 28, 2017
Published Article Summary:
Business continuity has become a hot topic in the financial advisory industry. This is partially attributable to the generation gap. The Baby Boomers who have greatly expanded the landscape of the financial advisory industry are now contemplating retirement or selling their ownership interests. The Industry has been booming for 20 years, but is now challenged by technology and generational mindsets. When developing your Firm's continuity plan, how have you decided how to ensure that your buy-out is attainable and fair? To avoid a problematic outcome, you need to have a good understanding of the business valuation process and review your continuity plans regularly.
Understanding RIAs Article: http://bit.ly/2tKnv87
About Us:
CVS is a consulting firm specializing in appraising closely held businesses, LLCs / LLPs, Private Equity for matters before the IRS, Chancery Court, Family Law Court and Shareholder Buyouts. CVS has offices in Chicago, IL and Naples, FL.
Today all of CVS's appraisal and damage claims reports are counter signed by an Accredited Senior Appraiser of the American Society of Appraiser (ASA) and a Chartered Financial Analyst (CFA).
About the Authors:
Mr. Garvy is President of Corporate Valuation Services, Inc. ("CVS") Prior to forming CVS, he was Managing Partner for valuation and litigation support services at the firm Chadwick & Garvy LLC. He has appraised billions of dollars of equity interests throughout the country and given court testimony in taxation, Company disputes, divorce matters, intellectual property litigation, rendered fairness opinions and solvency opinions. Mr. Garvy is a Director for several corporate and charitable institutions. Notably, Mr. Garvy was Chair of the Board of Directors for Vegetable Juices, Inc., a closely held food ingredients manufacturer that was successfully sold to a French publicly-traded company, Naturex SA. In addition to his accreditations listed above, Mr. Garvy holds a Masters of Business Administration from Northwestern University's Kellogg School of Management.
Mr. Arogeti is a Manager at Corporate Valuation Services, Inc. He joined the company in 2012. Prior to starting at CVS, he studied at the Tulane University, A.B. Freeman School of Business where he received a Master of Risk Management (2010) and a Bachelor of Science in Management (2009). Mr. Arogeti Chartered Financial Analyst (CFA) and an accredited as a Certified Valuation Analyst (CVA) with the National Association of Certified Valuation Analysts. Mr. Arogeti currently resides in the city of Chicago.
For More Information: http://bit.ly/2tKnv87
Website: http://www.corporatevaluationservices.com/
Contact:
Offices In Chicago & Naples
Corporate Valuation Services, Inc.
125 S. Wacker Dr | STE 300
Chicago, IL | 60606
P: 312.324.0376
E: meetus(at)corporatevaluationservices(dot)com
For Immediate Release