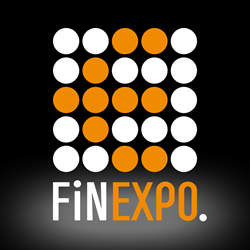 The Best Show for World Traders
(PRWEB) July 28, 2017
FINEXPO presents the next event of a new format -Traders Fair & Gala Night 2018. This is a unique project that will bring together in one place a huge number of traders from around the world. A unique experience, cognitive speeches of invited speakers, modern tendencies of doing business in the stocks, futures, options and forex markets are all waiting for participants at the Traders Fair & Gala Night 2018.
It is known that since 2002 FINEXPO has been organizing large-scale financial and economic events. Thanks to many years of activity it was possible to attract more than 30,000 active participants and 3,000 companies from all over the world. This experience will bring together at Traders Fair & Gala Night 2018 a large number of people interested in working with securities, currencies and capital. A high concentration of professional project participants creates its uniqueness in general.
Traders Fair & Traders Awards 2018 is something more than a forum because the event is organized in a new format. For participants besides the official and business part, there is a bright entertainment program. The concert, live performance, a bright show, as well as nice prizes and gifts will be an excellent end to a productive day.
It is noteworthy that the Traders Fair & Gala Night 2018 will be held in several countries: the Philippines, Thailand, Indonesia, Singapore, Malaysia. You can apply for participation right now by filling out the form on the official website of the event.
This project is of great importance for the participants of the stock, futures, options and forex markets. Allows to unite efforts in the decision and discussion of actual questions. Recall that access to the stock market is open only for professional participants who must first obtain a license. All transactions and regulation of relations in the market are carried out in accordance with the current legislation of the state. Participants in the stocks, futures, options and forex markets are not only those who sell and buy but also those who service the entire transaction. This includes the state itself, as a legal regulator of activities on the stock, futures, options and forex exchange; Banks that help to conduct trust operations, as well as carrying out registration functions. Every day, a complex system of interaction of all market participants allows you to obtain information about the value of securities of a corporation.