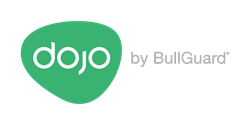 "This award reinforces our desire to propel the home network security market forward and establish Dojo by BullGuard as the market leader in the Smart Home cybersecurity sector."
SAN FRANCISCO, CA (PRWEB) July 27, 2017
BullGuard (http://www.bullguard.com) today announced that Dojo by BullGuard has received the 2017 IoT Evolution Product of the Year Award from IoT Evolution Magazine and IoT Evolution World, the leading magazine and website covering IoT technologies. This marks the third award bestowed upon Dojo by BullGuard by Crossfire Media and TMC. Previously, Dojo by BullGuard won the 2017 IoT Evolution Security Excellence Award and the 2016 IoT Excellence Award.
"It's an honor to win the IoT Product of the Year Award," said Paul Lipman, CEO of BullGuard. "This award reinforces our desire to propel the home network security market forward and establish Dojo by BullGuard as the market leader in the Smart Home cybersecurity sector."
Dojo by BullGuard is the only integrated smart home security solution that seamlessly protects the privacy and security of a consumer's data, devices, home and family by monitoring the home network 24/7 against cyber threats. Dojo discovers devices connected to the home network – door alarms, baby monitors, lighting systems, thermostats, locks and more – secures them, and continuously analyzes their network activity for any suspicious behavior.
Key features of Dojo by BullGuard include:

Dojo (hardware): a sleekly designed 'pebble' that monitors all your smart connected devices for security and privacy threats and ensures they are hacker-proof and secure 24/7/365. The Dojo Pebble is easy to set up and free to move about the home while its dock remains tucked away with the router. Rings of light on the Dojo pebble illuminate red, yellow or green when activity is detected on the user's network.
Dojo smartphone app: allows users to interact with the Dojo pebble via a simple, intuitive messaging interface that prompts them to allow or block network activity and informs them of potential cyber threats.
Dojo Intelligence: cyber security engine powered by highly sophisticated artificial intelligence (AI) and machine learning technology. Its cloud-based platform continuously analyzes device and service patterns to protect a consumer's privacy even better over time. The more it familiarizes itself with a home's smart devices, the smarter it becomes in detecting, defending and mitigating against cyber threats and privacy breaches.
"The solutions selected for the IoT Evolution Product of Year Award reflect the diverse range of innovation driving the machine-to-machine market today. It is my honor to congratulate Dojo by BullGuard for their innovative work and superior contribution to the rapidly evolving IoT industry," said Carl Ford, CEO of Crossfire Media, a co-publisher of IoT Evolution.
The winners of the 2017 IoT Evolution Product of the Year Award will be published in the next issue of IoT Evolution Magazine.
About BullGuard
BullGuard is the leader in consumer security. As part of our ongoing promise to be champion of today's digital consumer, we've added to our multi-award winning product portfolio with Dojo by BullGuard. It's the best custom-built solution to protect Wi-Fi enabled devices in the home. Dojo gives customers the freedom to add as many Smart Home devices as they want without compromising privacy or security. Dojo by BullGuard is the cornerstone of a Smart Home, ensuring a connected world where every consumer, in every home, is smart, safe and protected. Follow us on Twitter @BullGuard and @DojoSafe, like us on Facebook at BullGuard and Dojo, or learn more at http://www.bullguard.com.
###