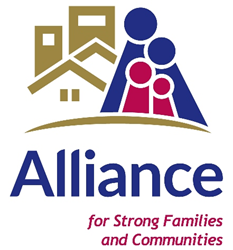 Washington, D.C. (PRWEB) July 26, 2017
America's social services sector—essential to vibrant communities where people live safely, have access to jobs and healthcare, and benefit from high-performing schools—is experiencing serious financial stress that is compromising its ability to adequately help people reach their full potential. This has prompted the Alliance for Strong Families and Communities (Alliance) and the American Public Human Services Association (APHSA) to announce today a national initiative that seeks to uncover opportunities to help ensure the sector's financial health and success.
The initiative, titled, A National Imperative: Building a Stronger Social Sector, is a collaborative effort by the Alliance, APHSA, Oliver Wyman, a global management consulting firm and SeaChange Capital Partners, a nonprofit merchant bank. The Kresge Foundation and Ballmer Group Philanthropy are providing financial support.
The sector's unique knowledge, perspective, and commitment to our nation's health and welfare has made it indispensable to millions of individuals of all ages. Through a wide variety of services and programs, the sector protects children, helps older adults maintain a higher quality of life, assists schools and other various institutions with needed support such as behavioral health services, prevents drug and alcohol addiction, and helps to establish vibrant communities through vital neighborhood services such as affordable housing and access to healthy food.
Yet the sector is facing significant financial stress that is thwarting not only its ability to build the capacity of communities, but also maintain its critical infrastructure and its ability to innovate. At a time when our nation is seeking to bend cost curves and improve results in healthcare, community safety, and education; modernize its workforce; and reduce economic disparity, our social sector – the very sector to deliver those results – is facing significant disruption.
Therefore, the Alliance and APHSA members see this initiative as integral in helping find a way for the sector to ensure a healthier and more equitable society for all citizens.
Identifying the multiple opportunities and finding the solutions that will improve the finances and success of the sector requires an exceptional effort. This unique coalition of partners will bring together social sector and government leaders, regulators, and philanthropic leaders to examine the greatest areas of opportunity, identify the causes, and present an ordered framework to prioritize possible effective solutions.
"The excellence, distinction and influence of our sector is essential to the promotion of a healthy and equitable society, so all people can reach their full potential and contribute to a strong and vital America," said Susan Dreyfus, President and Chief Executive Officer for The Alliance for Strong Families and Communities. "By working together, there is the real possibility for lasting, cross-sector solutions that deliver better social outcomes for all. The sector is a big contributor to our nation's economy and plays a critical role in building the human capital potential of our nation, a resource that goes hand in hand with strong economic growth."
"Yet the social services sector is facing a triple hit of challenges that could have a devastating impact on those we serve," added Dreyfus. "Cuts to Medicaid, which will have a ripple effect on many other social service systems; tax reform and the threat to the charitable tax deduction; and budget proposals that cut federal funding across the health and human services sector, all combine to undermine the capacity of our infrastructure and the work we do on the front lines of supporting and strengthening families."
Tracy Wareing Evans, president and CEO of APHSA added, "We believe the public sector needs to better understand the financial status of the social services sector and its implications for how we accomplish successful work together. There is no better time than now to do this work as a united front and get to real solutions with commitment from all sides."
Specifically, A National Imperative: Building a Stronger Social Sector will:

Conduct extensive research and analysis including interviews with key stakeholders and industry observers across the sector.
Conduct a broad survey of social services nonprofits and public sector organizations to understand the sector's opinion on its own financial health and how prepared it is to pursue opportunities for addressing challenges.
Analyze tax returns of human service non-profits to provide a clear picture on their overall financial health.
Bring together an advisory council of national and community experts to review the findings and provide feedback on the direction of the initiative.
Develop a final report that synthesizes and clearly presents the challenges and opportunities of the sector, to be distributed to stakeholders across the sector.
For more information, please visit, A National Imperative: Building a Stronger Social Sector.
About The Alliance for Strong Families and Communities
The Alliance for Strong Families and Communities is a strategic action network of thousands of committed social sector leaders driving to achieve a healthy and equitable society. We aggregate the very best sector knowledge and serve as an incubator for learning and innovation to generate new solutions to the toughest problems. We accelerate change through dynamic leadership development and collective actions to ensure policies and systems provide equal access and opportunity for health and well-being, educational success, economic opportunity, and safety and security. Go to alliance1.org for more information.
About The American Public Human Services Association
The American Public Human Services Association (APHSA) is a bipartisan, nonprofit membership organization representing state and local human service agencies through their top-level leadership.Through our member network and three national Collaborative Centers, APHSA seeks to influence modern policies and practices that support the health and well-being of all children and families and that lead to stronger communities. APHSA connects its members to national policymakers and human-serving organizations across a wide circle of stakeholders in the health and human services sector, as well as key partners in education, housing, employment and others. APHSA also helps members build more capacity for their teams through access to our professional education and development conferences, technical expertise, publications and our Organizational Effectiveness practice. To learn more about APHSA please visit http://www.aphsa.org.
About SeaChange Capital Partners
SeaChange Capital Partners is an investment bank focused exclusively on the nonprofit sector and is itself a nonprofit. SeaChange's mission is to improve nonprofit effectiveness and efficiency by making grants, loans, and investments, by providing advisory services, and by "making markets" within its network. SeaChange's principal asset is a network of foundations, individuals, nonprofits and public entities that trust it to make strategic grants and investments, provide advice and analysis, synthesize and flow information, and manage potential conflicts of interest.
About Oliver Wyman
Oliver Wyman is a global leader in management consulting. With offices in 50+ cities across nearly 30 countries, Oliver Wyman combines deep industry knowledge with specialized expertise in strategy, operations, risk management, and organization transformation. The firm has more than 4,500 professionals around the world who help clients optimize their business, improve their operations and risk profile, and accelerate their organizational performance to seize the most attractive opportunities. Oliver Wyman is a wholly owned subsidiary of Marsh & McLennan Companies. For more information, visit http://www.oliverwyman.com. Follow Oliver Wyman on Twitter @OliverWyman.