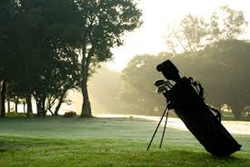 Reducing Labor, Water, Fertilizer & Chemicals, while Improving Quality
Houston, Texas (PRWEB) July 27, 2017
Over 800 golf courses have closed in the last ten years, and Turf Feeding Systems offers a fertigation system to help any golf course save $10,000 to over $25,000 annually and improve quality.
Labor, water, fertilizer and chemicals are the four most costly expenses for a golf course and Turf Feeding Systems (TFS) has introduced a new low cost fertigation system that can help any public or private golf course reduce costs and improve the overall quality of the course.
Michael Chaplinsky, the president of (TFS) states, "Automation has reduced the cost to produce everything from cars to computers, and fertigation is the best automation accessory for any irrigation system. A fertigation system injects liquid fertilizer and nutrients into irrigation water to make the water lightly sweet to feed the plant and soil with each irrigation cycle. This light close interval feeding creates healthy plants and soil, which grows deep roots and reduced disease."
Chaplinsky continues, "Fertigtion has been used on golf courses for over 40 years, costing $10,000 to over $20,000; however Turf Feeding Systems offers a G1000 fertigation system for less than $7,500.
The G1000 system is a great tool to service any public or private golf course up to 150 acres. Any layout for tanks can be made, and a small greens mixer tank can be added to prescription mix and fertigate the greens directly".
Chaplinsky explains, "We also offer a lease program for any golf course to get the G1000 with tank and mixer for as little as $245 per month. With the lease, the system can be installed soon, the savings and benefits can realized the first month and the lease can be expensed. It can't be any simpler than saving $10,000 or more annually and only paying around $3,000 annually."
He concludes, "Liquid fertilizer for fertigation is available across the US and many fertilizer suppliers can deliver tanker loads, 500 to 1,500 gallons, to any golf course anywhere."
Turf Feeding Systems is focused on helping and serving the golf industry across the US to reduce operations costs and improving quality, which can reduce closures and build the profitability of golf in America.
Bio:
Michael Chaplinsky is the president and founder of Turf Feeding Systems, a leading company in fertigation for golf, sports, landscape and agriculture worldwide for over 30 years. He is an expert in soil health, sustainable landscapes and water efficiency.