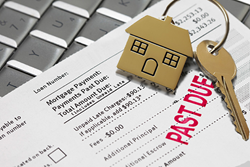 Your lender has probably already experienced what you are struggling with, and wants to help you to make successful payments.
Boston, MA (PRWEB) July 27, 2017
Properly managing, monitoring and paying a mortgage can seem like a daunting task. If you are having trouble paying your mortgage, you are not alone. Many Americans are facing this same problem and mortgage companies are very familiar with this situation. This financial tool was designed to benefit consumers, and with the right information and aid, getting on track with mortgage payments is possible. To help consumers with the process, national nonprofit American Consumer Credit Counseling has provided several tips on paying a mortgage.
"Mortgage lending is one of the most fundamental and useful functions of a bank," said Steve Trumble, President and CEO of American Consumer Credit Counseling, which is based in Newton, MA. "Your lender has probably already experienced what you are struggling with, and wants to help you to make successful payments. Do not be intimidated by looking outside of your bank for help as well; make sure you make use of all the resources available."
According to a survey by Bankrate, 37 percent of respondents said that the size of their mortgage has a major impact on their ability to save for the future. There was a divide between respondents who are parents and those who are childless: 51 percent of respondents with children said their mortgage has a major impact on savings, and only 27 percent of everyone else said their mortgage has a major impact on savings.
American Consumer Credit Counseling offers tips on paying your mortgage:
1. Stay informed – Make sure you are up-to-date with your personal finance knowledge, especially regarding the mortgage in question. Use tools like the ACCC's Mortgage Payment Calculator to help.
2. Contact your mortgage lender – Contacting your lender as soon as possible is the best way to deal with your situation. Mortgage lenders are in the business of making money, therefore they are more willing to work with you. By contacting your lender they may be willing to work something out with you and in some cases, renegotiate your loan terms.
3. Contact a credit counselor – Consider talking to someone to help you with your monthly budgeting. Seeking a professional budget counselor may be the best way to help identify areas that you can cut back in, in order to ensure you are meeting your monthly mortgage commitments.
4. Refinance your mortgage - Deciding to refinance your home can be very beneficial especially if you bought when interest rates were high or you chose a more creative financing option such as an adjustable rate mortgage which matures after.
5. Contact the Mortgage HopeLine – Mortgage HopeLine is available 24/7 for absolutely free foreclosure prevention counseling by expert counselors at HUD-approved agencies. Homeowners can get budgeting help, a written financial plan, and assistance contacting their lender.
6. Consider special forbearance - A special forbearance is a written agreement between you and the lender that could include a repayment plan, a temporary reduction in payments or a suspension in payments for a short period of time.
7. Consider refinancing - One of the most important opportunities you can pursue when managing your mortgage is refinancing. Just because you took out a mortgage at 8 percent doesn't mean you're stuck with it. In fact, you have the best of both worlds, because if market interest rates go up, your interest rate will not increase and if they go down, you have the option to refinance your loan.
ACCC is a 501(c)3 organization that provides free credit counseling, bankruptcy counseling, and housing counseling to consumers nationwide in need of financial literacy education and money management. For more information, contact ACCC:

For credit counseling, call 800-769-3571
For bankruptcy counseling, call 866-826-6924
For housing counseling, call 866-826-7180
Or visit us online at http://www.ConsumerCredit.com
About American Consumer Credit Counseling
American Consumer Credit Counseling (ACCC) is a nonprofit credit counseling 501(c)(3) organization dedicated to empowering consumers to achieve financial management through credit counseling, debt management, bankruptcy counseling, housing counseling, student loan counseling and financial education concerning debt solutions. To help consumers reach their goal of debt relief, ACCC provides a range of free consumer personal finance resources on a variety of topics including budgeting, credit and debt management, student loan assistance, youth and money, homeownership, identity theft, senior living, and retirement. Consumers can use ACCC's worksheets, videos, calculators, and blog articles to make the best possible decisions regarding their financial future. ACCC holds an A+ rating with the Better Business Bureau and is a member of the National Foundation for Credit Counseling® (NFCC®). For more information or to access free financial education resources, log on to ConsumerCredit.com or visit http://www.consumercredit.com/financial-education.aspx