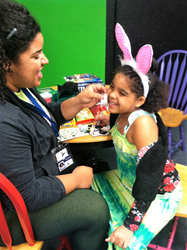 Mentoring Inside Out provides one-on-one mentoring, case management, and school and social supports to children who have a parent involved in the criminal justice system.
Portland, OR (PRWEB) July 27, 2017
Pathfinders of Oregon is pleased to announce the renewal of a two-year grant awarded by the Oregon Youth Development Council as part of their Youth and Community investment pledge. The grant will be used to support the organization's Mentoring Inside Out program, which provides mentoring, case management, and school and social supports to children who have a parent involved in the criminal justice system and are at risk of school disengagement.
Mentoring Inside Out (MIO) is grounded in proven, evidence-based practices that aim to build protective factors, promote resiliency and decrease barriers to success for children facing adverse childhood experiences such as parental incarceration. In developing the program design for MIO, Pathfinders worked closely with justice-involved parents and partners from community-based agencies. The program, which provides mentoring in both English and Spanish, annually serves 40 children ages 7–14, all of whom come from low-income families and 87% of whom are children of color.
The program matches children with positive, caring adult mentors from similar backgrounds and lived experiences. Through weekly one-on-one mentoring, tutoring, school advocacy, skill-building practice and monthly group activities, children receive individualized support to improve academic engagement and positively interact with their peers and community. Together, mentors and children develop a plan that identifies goals in areas such as school, social and family relationships, and pro-social activities, along with steps to achieve those goals. Additionally, mentors collaborate with educators to tackle specific challenges facing students.
"With renewed funding, we are able to continue offering one-on-one mentoring to youth who have a parent involved in the criminal justice system," says Alison Dunfee, Pathfinders' director of Community Programs. "In addition, we will be able to continue to educate community partners (schools, child welfare, etc.) about the unique needs of this population and the impact that parental incarceration has on child health, development and well-being."
Mentoring Inside Out is provided by Pathfinder's Center for Family Success, located in Portland's East County. In addition to youth services, the Center offers wraparound support for the entire family including case management, advocacy, resource navigation and gender-specific, trauma-informed parent programming. The families who come to Pathfinders join an organization that is not only there to provide services, but also to serve as a resource and safe, family-friendly place.
As a partner of Oregon's Family Sentencing Alternative Program, Pathfinders works alongside Multnomah County's Department of Community Justice (DCJ) and Oregon's Department of Human Services (DHS) Child Welfare Division to keep families safe and together, reduce recidivism, boost economic stability and increase youth school success.
For more information, please visit http://www.pathfindersoforegon.org.
About Pathfinders of Oregon
Pathfinders of Oregon is a 501 (c) (3) social service agency founded in 1993 with a mission to provide justice impacted individuals and families the tools and support they need to be part of safe and thriving communities. Pathfinders of Oregon provides cognitive-behavioral programs, parenting programs, education and support services for pro-social living to adults in the Oregon prison system and to children and families in the community.