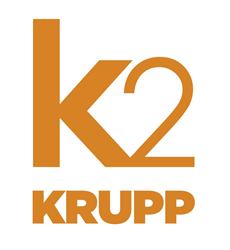 New York, NY (PRWEB) July 27, 2017
Krupp Kommunications (K2), a full-service public relations, marketing, and branding agency currently celebrating its 21st anniversary, announces that Gaia, the world's largest resource of conscious media, has joined its client roster.
Gaia is an ad free, member supported SVOD featuring over 8,000 original programs, documentaries, films, yoga and meditation practices. Gaia's original programs feature leading edge visionaries, spiritual teachers and inspiring thought leaders who bring the latest in conscious media, personal development and mind-body wellness. Offering a wide variety of thought-provoking guests and topics, Gaia's content explores ancient wisdom, inspires personal transformation and offers insights to awaken your spirit and empower your life.
Gaia also offers the largest library of high quality streaming yoga practices featuring some of the world's best teachers. Unlike most online yoga offerings, Gaia focuses on yoga as a lifestyle and emphasizes the ancient tradition of yoga. Yoga on Gaia features everything from short everyday practices, to yoga talks, philosophy and meditation.
"Gaia is a prime example of how we are evolving our lives. It is beyond health, wellness and one's physical being." said Heidi Krupp, CEO and Founder of Krupp Kommunications. "It is about an overarching elevated lifestyle. Gaia provides the platform to inspire curiosity, gain a deeper awareness and a higher consciousness. We are thrilled to add Gaia to our roster and share over 8,000 yoga, transformation, and truth seeking films, documentaries and original programs."
About Krupp Kommunications, Inc.
Established in 1996, Krupp Kommunications (K2) is an award-winning integrated public relations and marketing agency specializing in brand development for lifestyle, entertainment, and publishing properties. We ignite brands that help consumers help themselves by fostering the emotional need through national and grassroots activation.
For more information, please visit http://www.kruppkommunications.com
About Gaia
Gaia is a streaming video subscription service offering exclusive streaming conscious-media content. Gaia.com's library contains 8,000 films, documentaries and original programs to guide its viewers on their journeys of personal growth, spirituality and seeking truth in 150 countries. Gaia is available on Apple TV, iPad, iPhone, Roku, Chromecast, as well as through Amazon, Comcast Xfinity and Verizon.
For more information, please visit https://www.gaia.com/