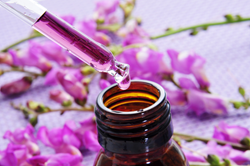 We Loaded the One-A-Month Essential Oil Club with Great Benefits. Pay Only $5 in the First Month With the Special Code.
St. Petersburg, FL (PRWEB) July 27, 2017
It's time to sign up for the new One-A-Month Essential Oil Club for fun and wellness.
"We loaded the club with great benefits," says Kathy Heshelow, founder of Sublime Naturals and author of numerous books on essential oils.

Members get a full size therapeutic-grade essential oil each month, mailed by the 5th.
Two items are included in the December mailing.
A HOW TO USE and profile information is emailed when the package ships.
A secret 35% Off membership discount is available to all members for anything anytime on the Sublime store, even on marked down items. The store features more than 45 essential oils, aromatherapy jewelry, roll ons, inhalers, diffusers, carrier oils and more. (This benefit is worth gold.)
Free shipping in the US
A Podcast on the Essential Oil Zen show about the essential oil of the month.
Pay only $5 for the first month with the code: ONLYFIVE here. Thereafter, the club membership is $11.99 charged once per month, and can be paused or cancelled at any time.
"High quality therapeutic-grade essential oils are the ones you want, the ones that have healing or therapeutic value," says Heshelow. "Our essential oils are GC/MS tested for purity and quality. The certificate is available on any of our essential oils upon demand. The club is fun, and helps you know WHAT to do with your essential oils as you build your collection," Heshelow adds.
ABOUT: Kathy Heshelow is author of the popular books "USE THIS FOR THAT: YOUR EASY ESSENTIAL OIL GUIDEBOOK", "Essential Oils Have Super Powers", "Break Sugar Cravings or Addiction, Feel Full, Lose Weight: An Astonishing Essential Oil Method", "The Antibiotic-Resistant Bacteria Crisis and How Essential Oils Can Help", and more. Books are found on Amazon. Heshelow founded Sublime Naturals and Sublime Beauty, both French inspired.