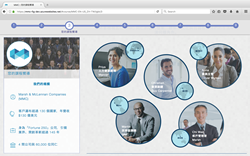 fig.1 Interactive has shown that we can make Diversity & Inclusion concepts engaging and accessible.
Chicago, IL (PRWEB) July 27, 2017
Media Contact:
James Figliulo
fig.1, Interactive
(773) 612-3313
jim(at)fig1(dot)com
New Agency Humanizes Diversity & Inclusion Apps, Sets Compliance Trends for Developers and Socially Responsible Corporations
fig.1 Interactive is launched today to directly meet the burgeoning demand for Diversity and Inclusion training in corporations and institutions throughout the world. fig.1 Interactive is led by a group of experienced, talented and focused professionals who, while at fig.1 Inc, developed the Diversity and Inclusion application for MMC that so successfully gave them a meaningful, enjoyable and interactive learning experience.
At a time when both employees and clients show greater loyalty to companies with strong Corporate Social Responsibility Practices, the innovative fig.1 Interactive team will serve those companies which are committed to fostering a pluralistic society.
The agency humanizes Diversity & Inclusion with its familiar tools, such as social media style application design. With a wealth of experience designing, marketing and distributing web and mobile applications for a range of industries, the founders of fig.1 Interactive look to concentrate their expertise to work with businesses to help them embrace corporate social responsibilities. fig.1 Interactive's cutting edge Diversity & Inclusion e-learning experience mimics the intuitive use and visual aesthetic of a social networking site. Additionally, fig.1 Interactive's ultra-compliant and agile solution meets increasingly rigorous security checks as global business struggles to prepare for GDPR enforcement in 2018.
What makes fig.1 Interactive a unicorn poised to lead the pack is their ability to deliver in 3 key areas that will become even more crucial to developers and enterprise leaders in the future:
1.) Secure technology that protects sensitive employee data and meets compliance checks at scale
2.) Collaborative acumen that combines creative, humanitarian and business expertise to produce authentic, effective designs
3.) Commitment to social ideals in an era where businesses are increasingly expected to demonstrate high levels of Corporate Social Responsibility
The Use Case: Diversity App for Marsh & McLennan Companies
Re-Defining E-Learning: Designing for the Multi-Generational Workforce
While the topic remains hot, the approach to Diversity & Inclusion training has often been vague, uninspired and rote. Bucking the formulaic trend, Marsh & McLennan committed to a fresh and engaging approach to Diversity & Inclusion. Building on top of e-learning platform provider Cornerstone, fig.1 Interactive developed a highly-interactive learning experience for MMC employees.
fig.1 Interactive CEO, Jim Figliulo, shares the industry-wide implications of the app's ultramodern and human-centered UI/UX design: "When considering today's 'War for Talent' with a millennial-driven, culturally inspired and tech savvy workforce, our Diversity & Inclusion app was created with a deep understanding of today's user and how best to engage them-ultimately resulting in a high level of acceptance across the MMC organization."
Exceeding Compliance and Scalability Goals with Microsoft Azure
While most creative agencies can provide exceptional aesthetics, fig.1 Interactive goes beyond design to meet the unique security needs of confidential employee data. As upcoming federal mandates will more strictly dictate how businesses can use personal information, fig.1 Interactive offers a sophisticated technological solution to the complex matter of compliance. Well-versed in contemporary security and compliance hurdles, fig.1 Interactive leverages prominent platform provider Microsoft Azure to ensure security at global scale.
Technology Implementation Lead, Randy Janzen notes: This decision was critical in helping MMC exceed both compliance and scalability goals. "Azure allowed us to provide a working product that would scale over time. Our solution works great where they are now, with 67,000 employees in over 17 languages. It will work just as great when they grow to 150,000 employees and over 50 languages."
Janzen adds: "Because we decided to go with .NET, Azure was the easiest infrastructure from a development standpoint. We had to go through a 300-point security audit and review around our infrastructure. We completed and passed because we chose Azure. Microsoft publishes a description of the physical security around their systems, provided in detail, probably for these very security reasons."
Winning the "War for Talent" with Good: Modeling Corporate Social Responsibility with MMC
In a market where employers must aggressively compete to attract and retain ideal employees, Corporate Social Responsibility offers a distinct edge. Studies like Babson College's Project ROI show that Corporate Social Responsibility practices tangibly benefit Human Resources. Among other advantages, a joint study by Verizon and Campbell's Soup suggests a genuine commitment to Corporate Social Responsibility can reduce staff turnover by up to 50%, increase productivity by up to 13%, and increase employee engagement up to 7.5%.
The fig.1 Interactive Team aims to build on the experience gained through their work with MMC and Cornerstone to help more companies create positive change for their companies and society. Figliulo remarks: "We make Diversity & Inclusion concepts engaging and accessible. Our experience with MMC shows that we design to scale – but, not just technologically, like we did with Microsoft Azure. fig.1 Interactive can help companies scale their loyalty, brand reputation and Corporate Social Responsibility practices."
Connect with fig.1 Inc and fig.1 Interactive
Follow @_fig.1 on Instagram
Link to QA and Media Kit: https://drive.google.com/drive/folders/0B9yVl7xH5zNfUU5UOFluSmp3QzQ
About fig.1 Interactive
fig.1 Interactive LLC is a new company led by a group of professionals that while at fig.1 Inc. created the highly acclaimed Diversity and Inclusion e-learning application for Marsh & McLennan Companies. It specializes in the creation and development of Diversity and Inclusion and related Human Capital applications.
Forward-Looking Statements
Certain statements contained in this press release may constitute "forward-looking statements" within the meaning of the Private Securities Litigation Reform Act of 1995. Forward-looking statements provide current expectations of future events based on certain assumptions and include any statement that does not directly relate to any historical or current fact. Actual results may differ materially from those indicated by such forward-looking statements as a result of various important factors, including: risks related to the ability of the Company to compete effectively; the ability to deliver and stimulate demand for new products and technological innovations on a timely basis; delays or reductions in information technology spending; the integration of acquisitions and the ability to market successfully acquired technologies and products; fluctuations in exchange rates; the effects of industry consolidation; uncertainty and adverse results in litigation and related settlements; the inability to adequately protect Company intellectual property and the potential for infringement or breach of license claims of or relating to third party intellectual property; risks related to data and information security vulnerabilities; the ability to meet financial and operational challenges encountered in our international operations; ineffective management of, and control over, the Company's growth and international operations; and changes in and a dependence on key personnel, as well as other factors contained in our most recent Quarterly Report on Form 10-Q (copies of which may be accessed through the Securities and Exchange Commission's website at http://www.sec.gov), including those found therein under the captions "Risk Factors" and "Management's Discussion and Analysis of Financial Condition and Results of Operations". In addition to these factors, actual future performance, outcomes, and results may differ materially because of more general factors including (without limitation) general industry and market conditions and growth rates, economic and political conditions, governmental and public policy changes and the impact of natural disasters such as earthquakes and floods. The forward-looking statements included in this press release represent the Company's views as of the date of this press release and these views could change. However, while the Company may elect to update these forward-looking statements at some point in the future, the Company specifically disclaims any obligation to do so. These forward-looking statements should not be relied upon as representing the Company's views as of any date subsequent to the date of this press release.
###