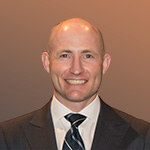 I am sure he will play a key role as we continue to provide exceptional service and state-of-the-art solutions to our clients.
Chicago (PRWEB) July 27, 2017
Phronesis Partners, a global Research & Consulting company, today announced the appointment of Matt Olaveson as its VP- Client Success. Matt has over 15 years of rich experience in Capital Markets, Management Consulting and Business Research. He has an expertise in developing operational strategies to deliver superior market insights, thought leadership, cost-efficient business & research process automation, and knowledge management for organizations.
Prior to Phronesis, Matt has held leadership roles at one of the largest investments banks, a business intelligence organisation, and a professional services firm specializing in delivering custom research and analytics services, where he played a key role in delivering analytics and research services to corporations, financial services institutions and management consulting firms.
Matt plays an active role in solving various social problems. He is the founding director and officer of Worldwide Breast Cancer, a non-profit organisation that develops communication strategies to educate women and men globally on the signs of breast cancer to promote early detection. He is also a member of the board of directors of the Luminarts Foundation, which provides scholarships and fellowships to young artists pursuing careers in the performing and visual arts in Chicago.
At Phronesis, Matt will lead the overall growth of the firm's Business and Financial Research practice in North America.
The announcement was made by Alok Tayal, Chairman of Phronesis Partners. Alok said, "Matt has been assigned a vital role and the experience & knowledge he brings to Phronesis is invaluable. Increased demand for Financial Research services led to us look for an expert individual like Matt. I am sure he will play a key role as we continue to provide exceptional services and state-of-the-art solutions to our clients".
About Phronesis Partners:
Phronesis Partners, one of the fastest growing research and consulting establishments globally, offers unique and actionable insights to deliver research & intelligence solutions for businesses. We take great pride in our solution-centric culture that drives client success by Simplifying Growth. At the heart of all our activities are bespoke project frameworks advanced by subject matter expertise, ensuring quality at source. A set of specialized databases, 24*7 work culture, highly qualified staff and management team weave together the right knowledge and resources to deliver business insights with direct strategic applicability. Phronesis Partners is headquartered in Singapore with offices in London, Boston, and Noida (India).
Financial & Equity Research ǀǀ Business & Strategic Research ǀǀ Market Research ǀǀ Data Analytics ǀǀ Shared Services
For more information, please visit: http://www.phronesis-partners.com/ or write to info(at)phronesis-partners(dot)com