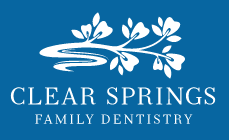 Kyle, TX (PRWEB) July 27, 2017
With a mission to provide safe, long-lasting care for each of his patients, Dr. David McIntyre has recently completed the four-day M3 (Mentoring 3) continuing education (CE) course through the Engel Institute. This hands-on course allows him to enhance the placement of single or full-arch dental implants in Kyle, TX using Cone Beam CT technology. Combining three-dimensional images with state-of-the-art software, qualified dentists can identify ideal locations to place implants for dependable results.
The M3 Advanced Guided Surgery & CT Interpretation course Dr. McIntyre attended includes lectures, demonstrations, mentorship and the completion of a live surgery. Instead of offering traditional dentures to patients with multiple missing teeth, this course discussed the benefits of full-arch implant supported dentures. In reviewing the course, Dr. McIntyre stated, "This type of treatment is so much better than traditional dentures that rest on the gingiva. The ability to have dentures attach to implants provides so much comfort and satisfaction to patients, knowing the denture will stay in the patient's mouth and not become loose or fall out while talking or eating!"
Dental implants and implant supported dentures offer long-term stability unmatched by other tooth replacement options. Dr. McIntyre custom designs full-arch prosthetics that not only create the smile patients want, but also offer restored oral function as well. Each prosthetic is anchored to the jaw using dental implants. These implants stimulate the healthy jawbone density not offered by traditional dentures while also allowing the patient to eat the foods they enjoy. Without messy adhesives and glues, patients with one or more missing teeth can have a complete smile with restored confidence.
Using the latest Cone Beam CT imaging technology, Dr. McIntyre can offer precise implant placement. In minimal time, this system can scan a patient's oral structures to offer detailed, three-dimensional images of the oral cavity. Combined with leading computer-planning software, these renderings allow clinicians to determine the ideal location for each implant with predictable results.
More information about the benefits of single or full-arch dental implants in Kyle, TX or the use of modern imaging technology is available on Dr. McIntyre's website at http://www.clearspringsdentistry.com. To schedule a consultation with an experienced dentist for skilled implant treatment, individuals can call 512-268-4011.
About the Practice
Clear Springs Family Dentistry is a general dental practice offering personalized dental care to patients in Kyle, TX. Dr. David McIntyre is a dentist who values building relationships with each of his patients to truly understand their unique needs and help them reach the healthy smile they deserve. Dr. McIntyre offers a wide variety of services including dental implants, cosmetic dentistry, periodontal treatments, dental crowns and pediatric dentistry. To learn more about Dr. McIntyre or the services he offers, please visit http://www.clearspringsdentistry.com or call 512-268-4011 to schedule an appointment.