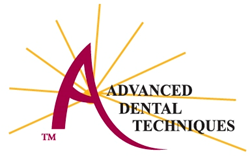 Wayne, NJ (PRWEB) July 27, 2017
Trusted dentist, speaker and community leader, Dr. Laurence C. Breiterman is now inviting new patients with sleep apnea in Wayne, NJ to receive custom treatment at his practice with or without a referral. Dental sleep medicine helps patients treat their sleep apnea with the use of custom-crafted oral appliances. Highly-trained in using the latest sleep medicine techniques, Dr. Breiterman strives to provide each patient unique care that eliminates snoring and achieves a healthy night's rest.
Over 22 million Americans are currently suffering from sleep apnea, according to the American Sleep Apnea Association. This is a serious condition, that if left untreated, can become life-threatening. Completing over 150 hours of dental continuing education courses each year and understanding the need for skilled sleep apnea treatment, Dr. Breiterman has accomplished numerous hours of dental sleep medicine training.
Most people who receive a diagnosis of sleep apnea in Wayne, NJ, have OSA, or Obstructive Sleep Apnea. OSA is caused by a blockage of the airways. This could be due to the tongue, enlarged tonsils or other tissue that blocks the throat and prevents the lungs from getting oxygen. In an attempt to breathe, the diaphragm and the chest muscles struggle to force air past the blockage. During the process, the snoring and choking associated with sleep apnea usually wake the person, although they may not remember it in the morning. Because most people with the disorder wake multiple times per hour, they are unable to achieve the deep sleep necessary for proper health. Not only does this make it difficult to function normally, it also puts the sufferer at risk of high blood pressure, heart attack, stroke and diabetes.
Some may require a CPAP machine to restore proper airway function and in severe cases, surgery may be recommended. With a low acceptance rate for CPAP machines, Dr. Breiterman offers a more comfortable solution to qualifying patients that treats snoring, headaches, fatigue and other symptoms of sleep apnea. After creating an individualized treatment plan, he designs an oral appliance that the patient wears at night. The device prevents the blockage by holding the tongue or the jaw in the correct position so that the throat remains open.
Those who have been diagnosed with obstructive sleep apnea in Wayne, NJ, may call 973-694-2835 to schedule a consultation at Advanced Dental Techniques and discuss whether oral appliance therapy is an appropriate solution. More information about risk factors, symptoms and treatment of this sleep disorder is available on Dr. Breiterman's website at http://www.newjerseygumsurgery.com.
About the Doctor
Advanced Dental Techniques is a general practice offering personalized dental care for Wayne, New Jersey patients. Since graduating from the University of Medicine and Dentistry of New Jersey, Dr. Laurence C. Breiterman's desire to become one of the best has led him to pursue almost 3,000 hours of continuing education. In 2007, Dr. Breiterman received the Mastership Award from the Academy of General Dentistry, which recognizes a dentist's commitment to advanced dental education. He is part of one percent of dental professionals providing the LANAP® FDA cleared laser procedure for gum disease treatment. Dr. Breiterman is also a Fellow in the International Congress of Implantologists and a member of the American Academy of Cosmetic Dentistry. To learn more about Advanced Dental Techniques and their dental services visit their website at http://www.newjerseygumsurgery.com and call 973-694-2835.