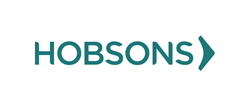 Arlington, VA (PRWEB) July 31, 2017
Hobsons, the leading provider of college and career readiness, best-fit matching, enrollment management, and student success solutions, today launched the next generation of RepVisits, a tool designed to ease the process of scheduling college visits to high schools. The newly enhanced tool is now available directly within the Hobsons Counselor Community and Intersect platform, which facilitate seamless networking between high school counselors and college admissions staff, as well as the popular Naviance college and career readiness platform.
Higher education institutions invest hundreds of thousands of dollars in admissions travel and programs, but lack the tools to optimize their efforts or measure and manage return on investment. RepVisits is a free tool available to all high schools and higher ed institutions to ease the process of scheduling college visits to high schools. In addition to helping college reps optimize their travel schedules, RepVisits provides them with tools to discover best-fit schools where highest return is possible, increase visits per counselor up to 33 percent, and gather feedback for admission counselors to support their success.
High schools using RepVisits are able to give students access to a greater variety of higher ed institutions -- reporting up to a 50 percent increase in the number of visits, with less manual effort to arrange -- helping students gain a deeper understanding of the colleges they're considering, and reinforcing a college-going culture at the school.
"Our mission is to get students on their ideal post-high school paths by helping them explore and connect to best-fit opportunities," said Amy Reitz, General Manager of Intersect. "With RepVisits, we're excited to further that goal by making it easier for high school counselors and college admissions staff to schedule visits and share information with each other so that students can discover colleges that may be a good match for them."
Over the past year, RepVisits has been used by more than 14,000 high schools and higher ed institutions to schedule over a combined total of 59,000 college counselor visits. The integration with Naviance will allow counselors at more than 7,000 additional high schools to gain immediate access to RepVisits from within the platform at no additional cost, and non-Naviance schools and higher ed institutions will continue to be able to sign up and use the service directly via CounselorCommunity.com.
In addition to reaching more schools through the Naviance integration, RepVisits now has an additional premium functionality available for colleges that can be purchased as part of an Intersect Presence subscription. The premium offering provides valuable added functionality and insights, including:

Data-driven High School Recommendations: Hobsons has analyzed millions of application and student records to determine what makes a student more likely to enroll in a specific institution. Institutions can use these data-driven high school recommendations to discover new, best-fit schools to visit; increasing reach and awareness.
Embedding within the Counselor Community: RepVisits interacts with the Counselor Community, which provides the largest network of high school counselors available. Over 100,000 counselors use Naviance and have access to the Counselor Community, and with the launch of the next generation of RepVisits, the Counselor Community will be open to any high school counselor.
Counselor Ratings: This fall, school counselors will be able to provide feedback to admissions leaders about the admission counselors that visit their school, enabling managers to identify and address challenges and to recognize exceptional performance.
Travel optimization: RepVisits provides robust functionality for building and optimizing a travel plan, scheduling appointments and college fairs, and managing visit calendars (including syncing with Google & Outlook calendars).
Originally created by former high school counselor Erica White in 2015, RepVisits was acquired by Hobsons in January 2017, and is now integrated directly into the Hobsons Counselor Community, Intersect and Naviance products -- creating the most powerful network of tools for college and career readiness available.
To learn more about Hobsons' RepVisits tool, visit: CounselorCommunity.com.
About Hobsons
Hobsons helps students identify their strengths, explore careers, create academic plans, match to best-fit educational opportunities, and reach their education and life goals. Through our solutions, we enable thousands of educational institutions to improve college and career planning, admissions and best-fit matching, enrollment management, and student success and advising for millions of students around the globe.