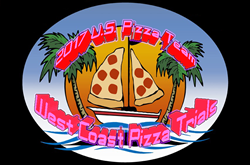 "I can not believe we are hosting such an incredible event," remarked Damiano Trupianio, father of the Trupianio brothers and proprietor of Dominic's.
Oceanside, CA (PRWEB) July 28, 2017
The U.S. Pizza Team (USPT), sponsored by PMQ Pizza Magazine, has begun its search for the best pizzaioli in the country, who will vie for a chance to compete alongside the U.S. Pizza Team in the 2018 World Pizza Championship in Parma, Italy. The search will start off with the West Coast Pizza Trials at the beautiful Oceanside Harbor. Hosted by Dominic's Italian Restaurant, the trials are open to the first 20 pizza chefs to register. The competition will take place on August 8, 2017, from 10 a.m. to 4 p.m.
Brothers Tore (GM) and Faro Trupiano (Co-owner) of Dominic's have been working tirelessly to bring this regional event to life. Tore, who is a member of the USPT, spent the last year hyping the North San Diego Dominic's location for the event, and interest grew quickly.
All competitors will be allowed to use only red sauce and must choose two toppings from a list of nine. They will provide their own dough, cheese and spices. Each contestant will make two pies, one for the judges and one for the crowd. All competitors will be judged on toppings, crust, appearance, creativity and overall taste and aroma.
During the competition, the crowd can indulge in wine/beer pairings and a sample of competition pizzas. The panel of judges will be made up of Chef stars and culinary professionals. After the winners are announced, all contestants will show off their talents in an Iron Chef-style competition. Chefs will create a pizza with ingredients of their choice, plus a secret ingredient decided by Dominic's Italian Restaurant. Only 150 tickets for this event are available, and a portion of the proceeds will be donated to a local charity.
If you would like to register visit http://www.pmq.com/registerwct/ For more information about this event, please contact Tore Trupiano at 760-533-0673 or email at dominicsitalian(at)att(dot)net. For more information on the U.S. Pizza Team, contact Brian Hernandez at 662-234-5481 x 129, brian(at)pmq(dot)com, or visit uspizzateam.com
The 2017 West Coast Pizza Trials are sponsored by Regal Wine Company, Dominic's Italian Restaurant and Marra Forni. The U.S. Pizza Team is sponsored by American Baking Systems, Paradise Tomato Kitchen, Gordon Food Service, Grain Craft, California Milk Advisory Board, La Nova, SoFo Foods, Bag Solutions, Fontanini, Marsal & Sons, Lillsun, Lloyd Pans, Pivetti, Presto, and Univex.