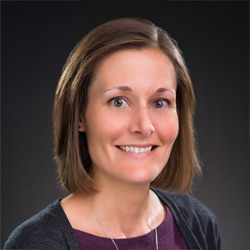 Our CORE webinar series plays an important role in community-building around scholarly research and publishing. - Dr. Heidi Gilligan, Dean, College of Education
Cypress, CA (PRWEB) July 28, 2017
Trident University International (Trident) has relaunched the popular Culture of Research and Education (CORE) webinar series. Spearheaded by the University's Doctoral Studies Directors and Dr. Heidi Gilligan, Dean of the College of Education, this initiative provides a platform for students, alumni, and faculty to share and discuss scholarly research.
"Our CORE webinar series plays an important role in community-building around scholarly research and publishing. Through involvement as both presenters and attendees, students and alumni have the ability to work closely with the seasoned researchers on Trident's faculty," stated Dr. Gilligan.
Since the February relaunch, three Trident alumni have presented dissertation research, including Dr. Keyonda Smith (Ph.D. in Educational Leadership, 2017), Dr. Gary Covella (Ph.D. in Business Administration, 2017), and Dr. Solomon Tention (Doctor of Education in Educational Leadership, 2016). These webinars gave each presenter the opportunity to work with their respective program's director or school's dean to finalize and refine subject matter.
Since completing her degree, Dr. Smith joined Trident's faculty as its Instructional Designer, while Dr. Tention is a part-time professor at the University.
Additionally, Dr. Wenling Li, Doctoral Director, College of Education, presented research on foreign language learning in elementary schools, while Dr. Indira Guzman, Doctoral Director, Glenn R. Jones College of Business, hosted a faculty roundtable to discuss the basics of publishing scholarly research.
These free webinars are available to Trident students and alumni, as well as prospective students.
Trident is a 100% online university and is regionally accredited by the WASC Senior College and University Commission (WSCUC). Active duty military, veterans, National Guard, and military dependents make up 79% of the University's student population, and Trident is proud to employ many veterans at its faculty, staff, and management levels.
About Trident University
Founded in 1998, Trident University International (Trident) is a leading online postsecondary university serving adult learners. Trident developed the Trident Learning Model, which employs case-based learning in an online setting to teach real-world relevant critical thinking skills to enhance the lives and careers of students. Trident offers high-quality bachelor's, master's, and doctoral degree programs, led by a qualified faculty team, over 80% of whom have doctoral degrees. Visit http://www.trident.edu, Trident's Facebook page, or call at (855) 290-0290 to learn more about Trident's wide range of bachelor's, master's, and doctoral programs.