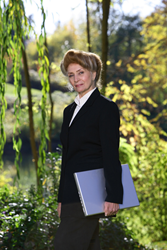 Grants Pass, OR (PRWEB) July 28, 2017
Date aired: July 17th, 2017
Guest: Rose Hong, Executive Director Global Dragon TV, http://www.GlobalDragonTV.com
Like millions of first generation immigrants before her, Rose Hong came to America to realize a dream. Like millions of others, Hong was the beneficiary of generosity and sacrifice on the part of loving parents who made sure their daughter got to the U.S. Once here, Hong diligently got to work, opening windows and doors to the career she wanted most. Enrolling at the University of Maryland on a full scholarship. Hong studied English literature. As a guest on Kleyne's syndicated radio program The Sharon Kleyne Hour Power of Water, Global Climate Change and Your Health on VoiceAmerica sponsored by Nature's Tears® EyeMist®, Hong referred to her first trip to the U.S. as "a blessed journey".
It almost didn't happen. In order to make it possible for Hong to come to America, her parents depleted their life savings, using the money to buy her a one-way plane ticket. After that, there were just enough funds left to support Hong until her scholarship money kicked in. From that point on, it was almost as if Hong were on a fast track to success. Having grown increasingly interested in mass communications and mass media, Hong earned a master's degree in the field. After her graduation, Hong worked for two decades in international business and the federal government.
In 1997, Hong was once again looking to branch out. Seeing an ever-growing "need for Chinese media content," Hong assembled a group of partners and launched Global Dragon TV. Global Dragon TV offers programming seven days a week, 24 hours a day and reaches 70 countries worldwide. Hong herself hosts and produces two weekly TV shows, Global Odyssey and Whole Health Living. Hong is also a board member of Montero Medical Mission, which provides medical and education outreach by sending US volunteer doctors to locations around the world.
Kleyne, long a supporter of China and the Chinese people, praised China's philosophy and holistic health practices. "China invented paper, silk, rubber, gunpowder and medical practices that date back centuries," Hong said. "My favorite book is a classic, The Art of War by Sun Tsu. Written in the 5th century B.C., The Art of War is studied at West Point and by business leaders all over the planet. It is a philosophy book that is as true now as the day it was written." Hong also praised a book that all Chinese medical practitioners consult: The Yellow Emperor's Classic of Medicine by Huang Di, who reigned during the 3rd millennium BCE.
"As we face a global water crisis and more than 200 new diseases," said Kleyne, "we would benefit from reconnecting with many of the nature-based practices offered by traditional Chinese medicine."
We invite you to listen to this syndicated radio program with special guest Rose Hong. Please go here: https://www.voiceamerica.com/episode/99884/the-sharon-kleyne-hour
If you would like to contact radio host Sharon Kleyne, she can be reached at Sharon(at)biologicaquaresearch(dot)com or 1-800-FOR-MIST.