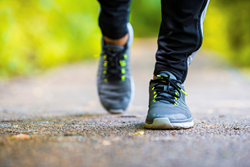 Chicago, IL (PRWEB) July 31, 2017
Please join members of the Pekin Community on Saturday, August 12th in the second annual 'Fight the Fight' Addiction Awareness Walk at Pekin Park District, 1701 Court Street. The walk is from 1 p.m. to 3 p.m. and does not require registration. All community members are invited.
This event will be accompanied by activities such as a walk around the lagoon, tables with information on addiction and recovery, speakers, t-shirts and hoodies available for purchasing, dove release and music.
Proceeds go to the JOLT Foundation for Narcan for the community, to help those struggling with substance use disorder to pay for rent at a Sober Living House after they complete their inpatient treatment, as well as expenses to put on this event.
Gateway Foundation is a proud premier sponsor of this event.
Participants can purchase their t-shirts on Friday evening, August 11th, at Gateway Foundation located at 11 South Capitol Street, Pekin, from 4 p.m. to 7 p.m.
About Gateway Alcohol & Drug Treatment
Since 1968 our goal has been straightforward: to help clients get their life back on track and achieve a life of sobriety, free from drug use and symptoms of mental illness, that is productive, socially responsible, and healthy. Gateway Foundation is the largest nonprofit treatment provider in the country that specializes in the treatment of substance use disorders, providing treatment for men, women, adolescents, and clients diagnosed with co-occurring mental health disorders.
Gateway's Community Division has treatment centers located throughout Illinois, including Carbondale, Chicago, Lake County, Fox Valley, Springfield, and the St. Louis Metro East area. These centers offer residential and outpatient treatment services for adults, teens, and adolescents accessed through insurance, state funding, and self-pay.
Gateway's professional clinicians help thousands of individuals successfully complete treatment by developing a personalized plan that treats the underlying causes of substance abuse—not just addiction to drugs or alcohol.
Learn more about insurance coverage, treatment options, or Gateway's confidential consultation at RecoverGateway.org or call 877-505-HOPE (4673).
Reporters and Editors, for more information, please call Shannon Homolka, Marketing Manager, at 630-717-2256.