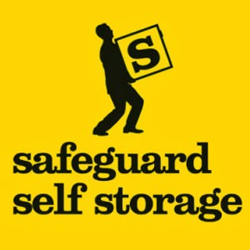 The SSRO platform is a game changer for our industry because of its ability to forecast demand and set prices. The system was easy to integrate and adapt to our existing processes and systems, said Allan Sweet, Safeguard's CEO
Atlanta, GA (PRWEB) July 31, 2017
Prorize, provider of award-winning revenue management solutions, announced today that Safeguard Self Storage (Safeguard), one of the premier self-storage companies in the United States, successfully used Prorize's Self-Storage Revenue Optimizer™ (SSRO™) solution to improve revenue across all its eligible stores for the past year.
The self-storage industry has many pricing challenges, including highly varying move-ins, move-outs, competitive offerings and micro-economic conditions. In addition, each self-storage product delivers different value to customers based on size, location, and other attributes. It is impossible to constantly monitor and optimally adjust the price for each product without data-driven pricing technology.
"Prorize's SSRO enabled our team to change prices daily based on data and science," said TJ Yook, VP of Financial Planning and Analysis for Safeguard. "We are over a year and a half into our partnership with Prorize and they notably improved our pricing process. Our operations managers review and provide feedback efficiently, and we have the flexibility to analyze and deploy prices that we understand and have confidence in."
'The self-storage industry moves fast, and you'll never get ahead of demand if you rely solely on current conditions and data," said Allan Sweet, Safeguard's CEO. "The SSRO platform is a game changer for our industry because of its ability to forecast demand and set prices. The system was easy to integrate and adapt to our existing processes and systems."
"Safeguard is a visionary customer that embraces analytics and data to set unit prices," said Ahmet Kuyumcu, Co-Founder and CEO of Prorize. "Safeguard and Prorize are strategic partners, and we look forward to helping them earn more revenue for many years to come."
About Prorize
Prorize is a leading provider of revenue management solutions for the self-storage, senior living and other rent-driven industries. The company's SaaS-based pricing solution won the 2017 Franz Edelman Award, the world's most prestigious analytics award. Prorize delivers bottom-line results with customers, achieving 5% to 15% incremental revenue increases. To learn more about Prorize, visit http://www.prorize.com or email info(at)prorize(dot)com.
About Safeguard Self Storage
Safeguard has been providing storage solutions since 1989, with the goal of delivering unexpected quality and service at every level. With these founding principles, Safeguard has grown to more than 70 locations and is one of the premiere self-storage companies in the United States. To learn more about Safeguard, visit http://www.safeguardit.com or call 877-779-6900.