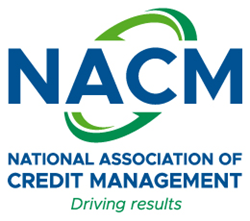 "It looks like companies are catching up with their creditors one month and falling back the next," said NACM Economist Chris Kuehl, Ph.D.
Columbia, Md (PRWEB) July 31, 2017
The seesaw economy continues unabated. Despite the fourth-best reading in the last 12 months, the Credit Managers' Index (CMI) from NACM dropped to 54.6 in July from 56.1 the previous month.
"It looks like companies are catching up with their creditors one month and falling back the next," said NACM Economist Chris Kuehl, Ph.D. "This is another month where they are losing ground."
Distress in the economy was most notable in the CMI's unfavorable categories, which include rejections of credit applications and accounts placed for collection. The numbers have been in the contraction zone for the better part of two years. New credit is in demand, however, as the reading for credit applications rose among the favorable categories. Sales slipped, consistent with the trend this year.
A minor improvement was seen in filings for bankruptcies, suggesting that the majority of companies are managing to stave off bankruptcy in the face of economic confusion. On the other hand, the score for rejections of credit applications experienced a significant decline, signaling worsening conditions.
Creditors let their stress be known through a fall in the "disputes" reading in manufacturing, though the sector enjoyed an increase in new credit applications. Manufacturing companies are still determined to expand to one degree or another, apparently.
Businesses in the service sector may have less stomach for expansion this holiday season. With credit applications down in that sector, retailers are likely planning for a year of light inventory.
"It has been that kind of year—ups followed by downs and now we have another down, but this time for some different reasons than the last several months," Kuehl said.
For a complete breakdown of the manufacturing and service sector data and graphics, view the July 2017 report at http://web.nacm.org/CMI/PDF/CMIcurrent.pdf. CMI archives may also be viewed on NACM's website at http://www.nacm.org/cmi/cmi-archive.html.
ABOUT THE NATIONAL ASSOCIATION OF CREDIT MANAGEMENT
NACM, headquartered in Columbia, MD, supports more than 14,000 business credit and financial professionals worldwide with premier industry services, tools and information. NACM and its network of affiliated associations are the leading resource for credit and financial management information, education, products and services designed to improve the management of business credit and accounts receivable. NACM's collective voice has influenced federal legislative policy results concerning commercial business and trade credit to our nation's policy makers for more than 100 years, and continues to play an active part in legislative issues pertaining to business credit and corporate bankruptcy. NACM's annual Credit Congress & Exposition conference is the largest gathering of credit professionals in the world.