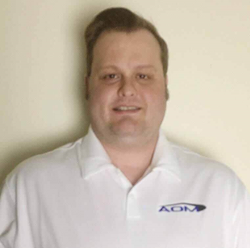 Jason and Address Our Mess strive to bring the home back to a livable condition and improve the lives of those residing in the location
Massachusetts (PRWEB) July 30, 2017
Address Our Mess is expanding by extending services to the state of Massachusetts. Case manager Jason Spencer will be covering the Massachusetts location, assisting clients within the area. If an individual is struggling with a hoarding and/or clutter dilemma, Address Our Mess will be able to assist with the first-rate service Jason offers.
As a case manager, Jason provides the customers with outstanding customer service. Jason understands the importance of being trustworthy and dependable in the eyes of the customers, and he excels at fulfilling that role. His calm nature aids in his success and helping clients revitalize their homes. Jason Spencer is very passionate about the quality of service he provides for each client, ensuring each client receives superior services.
Hoarding and clutter situations can be overwhelming to address without assistance. With nearly 7 million people residing within the state of Massachusetts, numerous hoarding and clutter projects are inevitable. These individuals need compassion and quality service to efficiently fulfill their clean up needs. That is where Jason enters the picture.
Jason will be able to assist a vast amount of people by extending our services to Massachusetts. Offering clean up services include hoarding cleanup, clutter removal, waste removal, organization and assortment of belongings, and other relevant services that are necessary for the revitalization of the home. Working side-by-side with clients, Jason helps relieve the stress of parting with possessions and makes it possible to overcome the clutter. Jason and Address Our Mess strive to bring the home back to a livable condition and improve the lives of those residing in the location.
Projects Address Our Mess assists with include hoarding clean up, animal hoarding clean up, clutter cleaning, and organizing and sorting. These projects can range in level of severity, but Jason Spencer has been trained to handle a variety of situations.
As a case manager, Jason will be able to offer potential clients estimates. This is a judgment-free company, and the Address Our Mess staff is understanding and compassionate about the people and problems encountered. Jason offers clients a plan and professional assistance that will respect the privacy of the individuals while simultaneously conducting an exceptional cleanup.
People residing in Massachusetts who are suffering from a hoarding or clutter predicament can contact Jason at Address Our Mess to answer any questions. Address Our Mess offers outstanding clean up services combined with human compassion and the extensive knowledge of hoarding and clutter situations. These beneficial services will be able to improve the lives of people enduring the hardships that coincide with hoarding and clutter, and under the capable direction of case manager Jason Spencer, these services will be able to aid in expelling home clutter in Massachusetts.