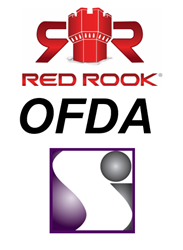 "We needed client-specific landing pages, multi-level visibility, and seamless integration across systems. With Commerce5, we now have that." - Jack Elliott, CEO Elliott's Boots
Atlanta, GA (PRWEB) July 31, 2017
Red Rook and the Occupational Footwear Distributors Association (OFDA) announced a B2B initiative and advanced capabilities for the work wear industry powered by Red Rook's Commerce5 solution.
Working in tandem with Atlanta-based NCR Counterpoint Partner Soft Intelligence, the solution leverages NCR Counterpoint, Magento's Ecommerce Platform, and Red Rook's Commerce5 to bring advanced visibility and access to data, empowering members of the OFDA to expand their offerings to clients working to subsidize the safety apparel of their employees.
"Commerce5 allowed us to web-enable our Work Wear Plus solution, bringing it to the front lines of technology in the work wear industry," said Joe Masarek, CEO of Soft Intelligence. "We're simplifying the complexities of B2B commerce."
Commerce5 and Work Wear Plus provide a B2B, Magento-based user experience bolstered by the Commerce5 portal, which gives multi-level parent-child access to companies who need to manage thousands of employees and their access to safety equipment across multiple sites and varying OSHA demands.
"We serve Fortune 500 companies, and as a collection of independent business owners, the OFDA needed the power to compete at a multi-national level with versatility and usability to match," said Jack Elliott, CEO of Elliott's Boots, and OFDA member. "We needed client-specific landing pages, multi-level visibility, and seamless integration across systems. With Commerce5, we now have that."
The OFDA is gaining new members as it expands its mission to provide their clients' employees with the equipment they need, whether through mobile truck distribution, website login, or via local tablet or kiosk points of access.
"It is very powerful when you can align the interests of technology partners like NCR, Magento, Soft Intelligence and Red Rook with industry leaders like the OFDA, their customer base and the hundreds of thousands of employees whom those Fortune 500 companies serve," said Joseph Duke, CEO of Red Rook. "The improvement value across all those networks is unbounded."
The OFDA, Red Rook, and Soft Intelligence are planning continued investment and growth into the Magento and NCR Counterpoint ecosystems, pushing the B2B capacities of Work Wear Plus and Commerce5 to an expanding and divergent user base.
About Red Rook
Red Rook is a recognized leader in providing omni-channel solutions for both online and in-store commerce. We have partnered with the world's largest technology companies, and some of the most innovative growth companies to achieve success in delivering value to the clients we serve in the retail and e-commerce industries. We believe in true partnership, continual innovation, and always putting in more than we take out, whether with our team, clients, or the markets we serve. Today, we manage over 28 Million customers on behalf of our valued clients. Founded in 2001, the company is headquartered in Atlanta, GA. To learn more about unique company and culture, please visit us at: http://www.theredrook.com.