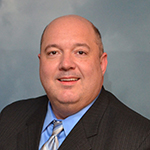 Michael is a seasoned market research professional with 24 years of experience in the research industry
California (PRWEB) July 31, 2017
Phronesis Partners today announced the onboarding of Michael Henderson as Vice President for Sales & Client Success. Michael is a seasoned market research professional with 24 years of experience in the research industry. His 10 years of working experience in client side organizations allows him to better serve client needs and leverage Phronesis' research offerings. He has a strong track record of leading large, cross-functional teams to generate outstanding results.
Prior to Phronesis, Michael has worked at several large research suppliers in a variety of roles, from overseeing client services, project management, operations, and analytics, to sales. In his previous assignment, Michael worked with a large online panel sample and data collection provider in the capacity of VP, Sales where he provided subject matter expertise in survey design, sampling, data collection, data analysis and research recommendations to internal team and clients. He has also served large research consulting firms and leading market research consulting firms at various leadership positions. He has a Ph.D. in Organizational Behavior and has taught various college courses in Marketing and Management.
At Phronesis, he will be responsible for expanding the business in the U.S., especially in the area of primary research.
About Phronesis Partners:
Phronesis Partners, one of the fastest growing research and consulting establishments globally, offers unique and actionable insights to deliver research & intelligence solutions for businesses. We take great pride in our solution-centric culture that drives client success by Simplifying Growth. At the heart of all our activities are bespoke project frameworks advanced by subject matter expertise, ensuring quality at source. A set of specialized databases, 24*7 work culture, highly qualified staff and management team weave together the right knowledge and resources to deliver business insights with direct strategic applicability. Phronesis Partners is headquartered in Singapore with offices in London, Boston, and Noida (India).
Financial & Equity Research ǀǀ Business & Strategic Research ǀǀ Market Research ǀǀ Data Analytics ǀǀ Shared Services
For more information, please visit: http://www.phronesis-partners.com/ or write to info(at)phronesis-partners.com