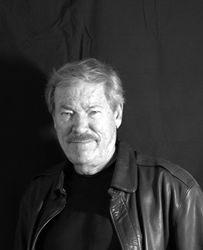 Los Angeles, CA (PRWEB) July 31, 2017
Acclaimed storyteller Robert Gandt's newest work, Angels in the Sky (http://www.gandt.com/) has already garnered immense praise from fellow authors.
Steven Pressfield, New York Times bestselling author of Gates of Fire, wrote, "Angels in the Sky reads like a WWII thriller, only better because every word is true."
New York Times bestselling author of Flight of the Intruder, Stephen Coonts says, "Books like Angels in the Sky come along once in a generation. You must read it."
Adam Makos, New York Times bestselling author of A Higher Call, added, "Angels in the Sky does justice to an epic, unsung story."
Gandt is the award-winning author of numerous books on military subjects, including The Twilight Warriors (Random House, 2010) and Bogeys and Bandits (Viking, 1997), which he adapted for a CBS television series. His new book tells the true story of how a band of volunteer airmen saved the new state of Israel from a second Holocaust.
"After sixteen books," says Gandt, "I have learned to sense the ingredients of a great story. When I first heard the saga of the volunteer airmen who fought for Israel, I knew I'd found such a tale. Here was one of the greatest untold war stories of the last century."
Gandt says while researching the book he asked his sources, "Why did 150 young airmen—Americans, Brits, South Africans, Canadians, all WWII veterans, risk everything—careers, citizenship, their very lives—to go fight in Israel. They all gave me the same answer: It was a righteous cause."
Gandt's writing career began in the mid-1970's while he was based in Hong Kong as a Pan Am pilot. His subsequent works were derived from his own experience and connections to military and aviation figures. Angels in the Sky will be released on October 3rd and available on http://www.amazon.com and everywhere books are sold.
To learn more about Robert Gandt and his works, visit his website: http://www.gandt.com