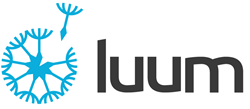 "We knew it was important for us to be present and sponsor ACT. We are passionate about and strive to better commuting across America," said Sohier Hall, CEO, and president of Luum.
Seattle WA (PRWEB) July 31, 2017
Luum, a leading enterprise software platform, helps the world's best organizations unleash the power of information to get control over their employees' commuting. This week one of those large employers – Swedish Health Services – will be presenting at the ACT international conference in New Orleans; a conference Luum is sponsoring and is highlighted in.
"We knew it was important for us to be present and sponsor ACT, an organization that advocates for commuter transportation and transportation demand management. We are passionate about and strive to better commuting across America," said Sohier Hall, CEO, and president of Luum.
Luum reduces the percentage of drive alone commute trips for large employers and hospitals by understanding, managing, and influencing employee commute behavior. Benefits to both the employee and employer are realized with the Luum software in place.
"Due to Seattle's geography, reducing drive alone rates has been the only way we could increase jobs in our car-clogged downtown core by 23% over 6 years," according to Jonathan Hopkins, Executive Director of Commute Seattle. "Our community has been successful because of collaboration, investments by employers and government, and by leveraging technical innovations like Luum."
Luum is a major sponsor of the industry leading ACT conference where Swedish has been asked to speak about the success they have achieved in motivating employees to adopt alternative commute choices. Luum is partnering with Swedish to power their progress.
Swedish and Luum created a program designed to evolve and adapt to the changing landscape of commute options. In doing so, they offer relevant benefits and services that foster a culture of sustainable transportation choices. This is achieved with innovative programming that meets the dynamic needs of Swedish caregivers and helps breakdown barriers to choosing commute alternatives.
"By reducing the number of times we drive alone to work we reduce the impact on our neighbors, which helps us meet regulatory requirements from the city and build a sustainable future," said Mark Melnyk, Transportation Coordinator, Commuting, Parking, & Transportation Services for Swedish and New Employer Council Chair for ACT.
Swedish offers caregivers enhanced programs and services that are tailored to individual preferences. Their program leverages commuter data to engage people on an individual level and connect them to transportation solutions that work best for them. By offering competitive transportation benefits, it allows Swedish to recruit better and retain caregivers as well as realize higher returns on investments in enhanced programming.
"We never have to compromise our expectations when working with the Luum team. Their collaborative approach and creative problem solving are a perfect fit for supporting our unique transportation program needs. In our organization, there is competition for every dollar. Luum not only gives us the ability to access relevant data to design effective transportation programming, but also the ability to clearly communicate the value of our programs to senior leadership and gain their support," adds Mark.
Visit the Luum booth at the ACT conference or reach out directly via info(at)luum(dot)com to set up a discussion about how Luum can help solve commute-related problems.
ABOUT LUUM
Luum is an enterprise software platform that helps employers engage with employees to optimize their daily commute. Those working in and around large or growing cities understand how traffic congestion, parking hassles, and gaps in intermodal solutions create costs and frustration for employers and employees alike. Through Luum, employers deliver a comprehensive and personalized commute benefit to employees, understand employee commute activity and preferences, make a range of alternative commute modes available, and motivate behavior change. In addition, Luum reinforces a culture of wellness and community health via active transportation and lower greenhouse gas emissions. Luum was founded in Seattle and, following its success with major employers in the region, is coming to cities around the US. http://www.luum.com