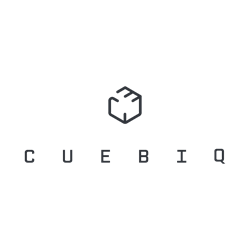 New York, New York (PRWEB) August 02, 2017
Cuebiq, a leading location intelligence company with the largest, most accurate location database in the U.S., is introducing new IoT Audiences to help marketers capitalize on the wave of IoT data and the emergence of connected devices. With an estimated 13 IoT devices per U.S. consumer*, Cuebiq's new IoT audience data gives marketers better visibility into which specific IoT devices consumers use. This new data can be used on its own for cross-platform audience targeting or layered onto Cuebiq's existing location data to derive interesting insights into consumer behavior.
Cuebiq has created its new IoT Audiences through its enhanced SDK technology and vast, diverse and anonymous user base of 61 million U.S. smartphone owners. Its technology can discern when an anonymous user's mobile device is paired with an IoT connected device. For example, when a smartphone is paired to an Amazon Alexa. Such information is valuable for marketers who want to promote their products to specific IoT device owners like consumers who own smart car technology or early adopters who are small business owners.
"As a longstanding partner of Cuebiq, we have been applying their location data to our client campaigns for years and regularly see improved campaign performance. Cuebiq's new IoT-Audiences, coupled with the location data from Cuebiq now gives us the enhanced ability to understand and engage with consumers which is central to the success of campaigns," said Tusar Barik, Director, Product Marketing at Tremor Video. "We look forward to leveraging Cuebiq's new IoT audience segments for many of our new campaigns and achieving better results for our marketer and brand clients."
Cuebiq's new IoT data becomes even more powerful when combined with Cuebiq's existing location data. To highlight a possible use case for such an application, Cuebiq conducted a study in which it analyzed visit patterns of fitness tracker owners to see if these anonymous users were more likely to visit gyms or eat at healthier restaurants. The results of the study showed a strong positive correlation between owning a fitness tracking device and visiting the gym. However, counter to what some may assume, owners of fitness trackers were more likely to frequent QSR establishments like Chick-fil-A and Auntie Anne's Pretzels.
"Our study is a perfect example of how consumer behavior can be counterintuitive. Without insight into IoT usage data, marketers could miss a large chunk of potential business," said Antonio Tomarchio, CEO, Cuebiq. "We are very excited to roll out our new IoT Audiences to help marketers better understand consumers and allow them to target consumers who own specific IoT devices. Our mission at Cuebiq is to help marketers shape their strategy, drive performance and measure ROI. By combining our new IoT data with consumers' visitation patterns, marketers get an unprecedented and sometimes counterintuitive view of the consumer. With the high stakes that exist for brands, having this extra insight can mean getting ahead of the competition."
Cuebiq's IoT Wearable Tech: Fitness & QSR Trends study is available here.
About Cuebiq
Cuebiq is a next generation location intelligence company, leveraging the largest database of accurate and precise location data in the U.S.  Its leading data intelligence platform analyzes location patterns of 61 million monthly active U.S. smartphone users on over 180 mobile apps, allowing businesses to glean actionable insights about real-world consumer behaviors and trends.  Cuebiq provides clients geo-behavioral audiences for cross-platform ad targeting, the industry's only SaaS based real-time campaign optimization and footfall attribution tools, and offline location analytics.  Cuebiq does not collect any personally identifiable information. Its privacy-sensitive methodology has earned the company membership status with the Network Advertising Initiative (NAI), the leading self-regulatory industry association dedicated to responsible data collection and its use for digital advertising.  Cuebiq is headquartered in New York with offices in Chicago, Italy and China.
Follow us on Twitter at twitter.com/Cuebiq
Follow us on LinkedIn at linkedin.com/company/cuebiq