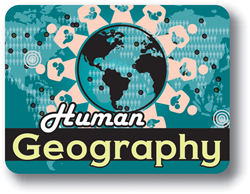 Prosser, WA (PRWEB) August 09, 2017
For the 2017-18 school year, students may enroll in Red Comet's Human Geography course which will prepare the student to effectively handle the challenges and complexities of a full-fledged college-level Human Geography course or an Advanced PlacementTM (AP) course in Human Geography.
Human Geography is the study of humankind's understanding of, interaction with, and effects on the Earth. The topic of human geography combines elements of various fields of study, including: geography, social studies, history, economics and political science. It utilizes the methods and tools of geographers. In this course, students learn about various concepts related to geography including maps and terminology. They study about population and demographics and the impact of culture & politics on humans. The also understand the effects of urbanization and its impact on humankind.
Red Comet is a Fully Accredited (NWAC, AdvancED) organization that has been offering online courses for credit since 1999. Students have over 175 courses to choose from. Many of these courses are also approved by the NCAA organization. In the State of Washington, the Office of Superintendent of Public Instruction (OSPI) has approved the Red Comet program as a "Multi-District Online Provider," "Online Course Provider," and "Online School Program." In a statewide survey, Red Comet received high ratings for student satisfaction. Students use the Red Comet online program for original credit, credit retrieval, and credit recovery.
Contact Information:
Ms. Sapna Ganeshan
President,
Red Comet
1-888-730-1101
sapna(at)redcomet(dot)org