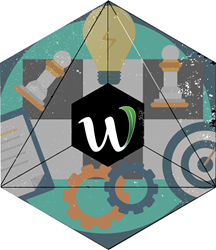 Webcroppers is here to help small businesses succeed for the upcoming shopping season with some words of wisdom about the latest and greatest practices for AdWords in 2017.
(PRWEB) August 11, 2017
Webcroppers is here to help small businesses succeed for the upcoming shopping season with some words of wisdom about the latest and greatest practices for AdWords in 2017.
Fresh Ad Copy
Make sure that your search and display campaigns have a minimum of 3 ads per ad format. This will ensure that they're being rotated. With AdWords pushing for more advertisers to leverage predictive ad rotation, it will give you extra peace of mind in case the system starts adding more weight to lower performing ad copy.
Make sure that your campaign structure is user-friendly to the point where you can create your own internal system to find and replace search ad content.
If you're dealing with display ad copies, leverage the AdWords image gallery and responsive ads to create ad copy on the fly.
If you have a fully-fledged design team for the display side, create one set containing all the ad sizes with one ad copy message. Once you've found the best performing and highest volume ad sizes, leverage the team to create varying different messages only in those sizes for each step of the customer acquisition path.
Ad Extensions
Structured snippets, callouts, review, price, location, and site link extensions are playing a bigger role than ever before. Google is rolling out location and call extensions to the display side to complement their new approach to responsive ad copy.
For the search side, it's always been important because of the size boost it gives to non-extension search ads. Again, campaign structure plays a big role in how to mobilize the extensions. You can attach extensions to the account, campaign, and ad group level.
AdWords has always run on a hierarchical method of serving. If something is attached at the account level, it will override the campaign level and the campaign will override the ad group. However, putting everything at the account level will create a very one-dimensional message for your ad copies and it can also limit the amount of impressions earned for each extension, simply because of the relevance factor.
If a campaign is oriented around cookies and your ad extension is talking about bread, it isn't relevant to the cookie campaign as ad extensions that talk about "chocolate chip" cookies.
Settings
The new settings for 2017 and the next few years are meant for advertisers to leverage AdWords built-in predictive analysis algorithms. This will help advertisers make better choices to off-set the technological disadvantage small businesses face when going up against the likes of Amazon, Overstock, and Etsy.
This doesn't mean that manual settings and manual oversights are worse; it just means that AdWords accounts have to make multiple changes on the fly to create opportunistic chaos within the algorithm to gain any monetary advantage.
At the end of the day, if you know your business better than AdWords and have the data to back it up, stick with your manual settings.
Search Only Campaign Settings
Networks: Google will tell you to turn on Search Partners for a larger share of impressions. Typically, these are just that, impressions. To see if you're gaining any benefit from Search Partners, go to your Dimensions tab, select the "View: Year" option, click the download button, click segment and choose "Network (with search partners)," download the report and compare your data with and without Search Partners. Do not forget to add in the columns most important to your performance analysis.

Devices: These are meant to be for 'All' devices. Again, double check your data and see what device is prevalent to your business. If it's desktop, switch this setting to just desktop. If mobile, turn them all into mobile campaigns but set a '-100%' bid reduction.
Location options: Make sure both your "Target" and "Exclude" settings are on "People in my targeted/excluded location."
Bid Strategy: Best practice here will be to run an experiment between Manual CPC and Target CPA bidding. Only if you have over 30 conversions per month within your AdWords data. If you don't – run an experiment between Manual and Enhanced CPC. Keep in mind that enhanced CPC is getting a change which will take away the 30% cap from allowing AdWords to overbid on traffic it considers relevant to your business. Experiment first – implement based off data.
Delivery Method: If you need extra traffic, turn this on to 'Accelerated," just make sure you are giving it enough for your budget. Word to the wise, if you select 'Accelerated', make sure you turn off Search Partners. Otherwise, it will disproportionally give you more Search Partners traffic.
Schedule: If you are using any Analytics platform, segment your AdWords data through it to find your best hours and days of the week. When you start with AdWords, make sure you are using a minimum of $5,000 per month to test on a 24/7 period before diving into your Analytics data.
Ad Delivery: Another section where predictive analysis is taking over. Our recommendation is to set it to "Optimize for Conversions," however this is only good for accounts that hold a decent chunk of historical conversion data. If you are just starting out, set it to rotate indefinitely. Not all ads are created equal and not all CTR is created equal. Just because Google wants the highest CTR ad. It doesn't mean it converts the highest for you.
IP Exclusions: If you can capture competitor IP addresses from external tools or through external sleuth services, definitely plug them in.
Dynamic Search Ads: If you are an e-commerce based business, make sure you are creating separate campaigns for this setting.
Display Only Campaign Settings

Type: All Features, Remarketing, Engagement, Ads in Mobile Apps are the selections available. For an out-of-the-box setup, all features are more than enough to give you all the settings available as well as all the formats. For the individual definitions behind the other three, read this support page.
Locations: Very important when it comes to display. You need to dig into your analytics data or customer data to find out what areas you need to target. Otherwise, your display campaign has the option to dump money into a budget sucking black hole that will yield nothing but frustration.
Location Options: Just like in Search, make sure that it's set to "People in my targeted/excluded location". Unless you're TripAdvisor, then this setting will change. If you're TripAdvisor; call us, you need help badly.
Languages: Make sure the ad copy is lining up with the language targeted or vice versa. You don't want to be showing English language ad copy to someone who is reading a site in Swahili.
Bid Strategy: Safe bet is to keep it on Manual CPC. If you have a re-marketing campaign, experiment between Manual, ECPC (enhanced CPC), and ROI (Return on Investment) based bid strategies.
Delivery Method: Keep this on standard, there is almost never a need to turn on accelerated through display unless you are scraping the bottom of the barrel in relative CTR or are targeting a 5 mile radius.
Schedule: Again, look at your Analytics data, except this time, instead of isolating AdWords data. Look to segment high intent, low action traffic.
Ad Delivery: If you want to kick people out of your re-marketing list at a rapid rate, set this to 'Optimize for Conversions' and 1 impression cap per user per day for each ad. For generic Display Network advertising, this is usually set to 7 per-user-per-day for each ad.
Device: Want to be 100% sure there is no latency in your ad copy being shown? Limit this setting to only show on devices connected to Wi-Fi. Keep in mind that when you touch this setting, it turns the campaign into a mobile/tablet only campaign.
IP exclusions: If you can capture competitor IP addresses from external tools or through external sleuth services, definitely plug them in.
Dynamic Ad Settings: If you want to show content based off what is hosted on your site, turn this on and make sure that you have a feed which is being updated on a daily or weekly basis. You should also have remarketing tags set up. If you're a retailer, you can get around the remarketing tag by simply connecting your Merchant Center store to your AdWords account and allowing it to pull products from the feed residing there.
Shopping Only Campaign Settings (e-commerce only)
Type: You have to create this campaign as a 'Shopping – Shopping Ads' type campaign to have these settings.
Merchant Identifier: This is where you connect your merchant center account to the campaign for it to be able to import the products into the campaign which act as ads.
Shopping Settings: These settings are broken down by a filter basis. Meaning that if you have multiple feeds holding identical product, this is where you will be able to differentiate them amongst campaigns. Campaign Priority is typically set to 'High' as most accounts only have 1 Shopping Campaign. If you have multiple campaigns with identical data feeds sending information to them, you can create a "High," "Medium," and "Low" hierarchy. Inventory filter will allow for further separation of product and if you want to only showcase product that is found in brick and mortar stores compared to online products, enable the "Local" setting.
Networks: For 2017 – this setting will change to include Display Network inventory. For now, focus on Google Search and Search Partners until you need more.
Devices: Use this if you want to test on a campaign level which device works better. Clone the campaign three times and set each campaign setting to target one specific device.
Audiences
The new best practice for making sure you are always staying in front of your audience when it comes to search campaigns is to add audience lists in a "bid only" target method. Typically this will bring in users for a lower CPC value. The downside is that if you don't segment your audience properly, you could very well be paying for traffic that would have gotten to your site without you having to pay for it.
Negative Keywords
There has never been a time where negative keywords were as important as the keywords you are targeting. In the past, best practice for search only campaigns was to open a broad campaign, let it run, accumulate enough search queries, weed out the bad ones, find the hidden gems, break apart your winners into phrase and exact, then rinse and repeat to increase volume and in theory increase sales.
However, times change, AdWords prices have inflated tremendously over the past few years in search. This is why negatives have become important, almost as a pre-emptive strike; you should be splintering one irrelevant search query into multiples.
For example, if you run a phrase match campaign and your target keyword is "junk cars", you open your search terms report and spot "junk cars pick and pull junkyard," you should pick, "pull" and "junkyard" on their own. The reasoning is that by the time you find an irrelevant search query in your reports, it's already too late. The account has already entered other auctions for irrelevant terms and the system is built in such a way that it will not show you the search queries until you receive a click. If the ad copy attached to "junk cars" is irrelevant to "pick and pull", you will have a very low CTR. This will increase the amount of time required for the query to show in your reports.
If you would like to know more about best practices or would like an AdWords account audit, feel free to contact the experts at WebCroppers (480-659-5240). We'd be more than happy to help your business rise to the top.