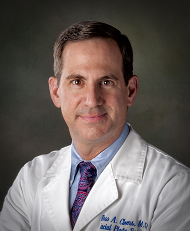 Melbourne, FL (PRWEB) August 12, 2017
The team at Clevens Face and Body Specialists is excited to announce Ross A. Clevens MD, FACS, was again invited to speak at the recent Vegas Cosmetic Surgery and Aesthetic Dermatology Meeting. Held annually in Las Vegas, this year's event was held this summer at the Bellagio Luxury Resort and Casino. Dr. Clevens was asked to speak on several hot topics in facial plastic surgery, including sharing his expertise with other facial plastic surgeons on facelift techniques.
Dr. Clevens lectured on multiple subjects at the 2017 Vegas Cosmetic Surgery Meeting. One session covered traditional and cutting-edge techniques for successful facelift procedures, while Dr. Clevens also shared innovative solutions for growing and expanding a successful practice. Dr. Clevens led four presentations in Las Vegas, including:

Safe And Effective Facelifting
How To Enhance Communication & Team Engagement
Creating an Exceptional Patient Experience
Evaluating And Purchasing the Best Technology For Your Practice
Trained at Yale, Harvard and the University of Michigan, Dr. Clevens is Brevard's award-winning double board certified Facial Plastic and Reconstructive Surgeon, serving Central Florida for more than 20 years. As the founder of Melbourne's Clevens Face and Body Specialists, he brings impeccable skill and an innate artistic eye to each procedure.
An avid lecturer and educator, Dr. Clevens routinely presents on a variety of plastic surgery topics at meetings across the United States and internationally. Dr. Clevens recently received invitations to speak at the "International Conference and Exhibition on Surgery" in London in September, as well as the "International Plastic Surgery Conference" this December in Sao Paulo, Brazil.
To learn more about Dr. Clevens, call Clevens Face and Body Specialists at 321.727.3223, or visit http://www.drclevens.com.