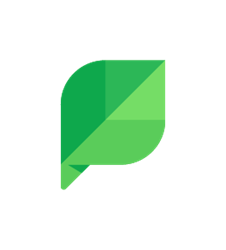 At Sprout, we believe truly great technology simply enhances and facilitates human conversations, and that is what we set out to do with our Bot Builder.
Chicago (PRWEB) August 17, 2017
Marketers are voicing their need for chatbots–in fact, 80 percent of high level marketers plan to implement bots by 2020. Sprout Social is answering those needs by today launching Bot Builder for Facebook Messenger. The tool enables brands to create, preview and deploy custom chatbots in a matter of minutes, without extensive developer knowledge or external resources.
There are currently 100,000 monthly active bots on Facebook Messenger, and as bot building abilities democratize with tools like Sprout's Bot Builder, that number will only continue to rise. By implementing chatbots and embracing their potential, brands will be able to better serve their customers via Messenger and streamline customer support on that channel.
"At Sprout, we believe truly great technology simply enhances and facilitates human conversations, and that is what we set out to do with our Bot Builder," said Aaron Rankin, CTO of Sprout Social. "Our tool makes it easy for businesses to provide the instant response people are looking for while ensuring customer service agents can seamlessly pick up queries that require more nuanced assistance. The strong foundation that Facebook Messenger has built for chatbots has also made inroads in consumer acceptance of automation, so offering an accessible Bot Builder was a natural next step."
Sprout's Bot Builder for Facebook setup wizard enables brands to take only a few short steps to customize and set up their bots, greatly reducing internal friction and the need for outside resources and support. Sprout debuted this tool for Twitter Direct Messages last month after allowing early access to select customers, including Evernote, Monarch and Bloomsbury. In fact, since implementing Bot Builder, Evernote has served 80 percent more customers on Twitter per week while decreasing the number of replies in each conversation by 18 percent.
As with Sprout's Bot Builder for Twitter, the Messenger version enables brands to turn to simple, rules-based logic to support customers and automate the delivery of personalized marketing experiences. In a customer service scenario, upon entering the Messenger chat, the user is greeted with a preset opening reply with options for where to head next, depending on their query. By the time the case is handed over to the human agent, he or she has all the details needed and can more efficiently assist in getting to the solution.
To learn more about Sprout's Bot Builder, click here.
About Sprout Social
Sprout Social offers social media management, analytics and advocacy solutions for leading agencies and brands, including Hyatt, GrubHub, Microsoft, Uber and Zendesk. Available via web browser, iOS and Android apps, Sprout's engagement platform enables brands to more effectively communicate on social channels, collaborate across teams and provide an exceptional customer experience. Bambu by Sprout Social, a platform for advocacy, empowers employees to share curated content across their social networks to further amplify a brand's reach and engagement. Headquartered in Chicago, Sprout is a Twitter Official Partner, Facebook Marketing Partner, Instagram Partner Program Member, LinkedIn Company Page Partner and Google+ Pages API Partner. Learn more at sproutsocial.com and getbambu.com.