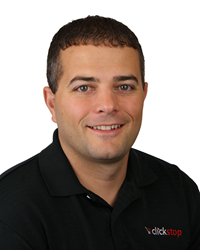 It has been more than six years since our last acquisition, and this was a nice-size acquisition to add to our business accelerator.
Urbana, IA (PRWEB) August 17, 2017
Clickstop has acquired Massachusetts-based Pepper Joe's, a hot pepper seed company.
Pepper Joe's joins a growing stable of business units owned and operated by Clickstop, an e-commerce retailer headquartered in Urbana, Iowa. Other Clickstop business units, or brands, include EcoFoil, Fasteners Plus, Just Plastic Boxes, SpaceSavers and US Cargo Control.
"It has been more than six years since our last acquisition, and this was a nice-size acquisition to add to our business accelerator," said Tim Guenther, Clickstop founder and CEO. "Acquiring Pepper Joe's is part of our continuing strategy to add additional business units and support them through shared services. We love 'hot' opportunities, and this is literally a 'hot' company."
All orders are now received and fulfilled by Clickstop's Pepper Joe's team in Urbana.
Pepper Joe's offers pepper and tomato seeds, hot sauces and spices, along with a chocolate candy bar containing extremely hot peppers. Pepper Joe's is particularly known for its distribution of the Carolina Reaper, certified as the world's hottest chili by Guinness World Records since 2013, as well as exotic and novelty varieties.
Several super-hot chili peppers were introduced this year, including the Brazilian Moruga, delivering a long-lasting burn and strong fruity flavor; I Scream Scorpion, flavorful with a hint of vanilla and grapefruit citrus; and Peach Ghost, which packs heat similar to a regular ghost pepper but is peach in color.
In addition, Pepper Joe's has fertilizers for jumpstarting the plants, plus provides gardening tips via its website, pepperjoe.com.
"Part of the process of acquiring any company is ensuring that the organization aligns with our strategy, mission and values," said Tammy Karr, president of the Clickstop Accelerator team, which oversees Pepper Joe's and Clickstop's other small- to medium-sized e-commerce retailers. "Pepper Joe's fits every criteria, and we are so excited to be its new owners."
Following a passion for hot peppers, Joe "Pepper Joe" Arditi Jr. and his father Joe Arditi Sr. —"the original Pepper Joe" — established Pepper Joe's in 1989. The elder Arditi ran the day-to-day operations until his death in 2009. The younger Arditi then took over, introducing new chili varieties and expanding the business with a careful team of growers to protect the company's seed selection and quality. He stepped away from the business in 2015, selling Pepper Joe's to a privately held family business, which retained ownership until Clickstop's purchase in June.
###
About Clickstop, Inc.
Clickstop, based in Urbana, Iowa, grows business units of different sizes, serving multiple industries and markets by employing Business Unit Fanatics™ and supporting these individuals through shared services. Clickstop drives business unit growth through alignment with its core values, an engaged workforce and sustaining an entrepreneurial environment designed to quickly and effectively navigate change. The company's Business Unit Fanatics™ grow businesses within Clickstop by effectively utilizing shared services provided within the organization. The company's reputation and commitment to great workplace culture and engagement has landed it multiple workplace-focused awards including multiple first-place finishes as the Coolest Place to Work in the region. For more information, visit Clickstop.com.