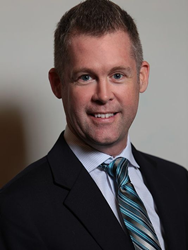 Suicide in contagious, but prevention is powerful.
Stuart, Florida (PRWEB) September 06, 2017
As the epidemic of death by suicide worsens nationally, there is an excellent approach for preventing suicides, especially among youth, written by Jeffrey Shearer MSW LCSW, Chief Executive Officer of Tykes and Teens in Martin County, Florida. Mr. Shearer is a well recognized leader in children's mental health. He is a member of the American College of Health Care Executives and The Academy of Certified Social Workers and has 25 years experience in children's mental health and advocacy. For more information please visit our website. http://www.tykesandteens.org The article is reprinted here:
Suicide is Contagious, But Prevention is Powerful
While listening to a Linkin Park song on the radio recently, I felt compelled to listen closely to the words sung by Chester Bennington, who died by suicide in July.
If anyone wonders whether he was crying out for help, these lyrics leave little question:
"Who cares if one more light goes out?
In a sky of a million stars
It flickers, flickers
Who cares when someone's time runs out?
If a moment is all we are
We're quicker, quicker
Who cares if one more light goes out?"
It is well known that Bennington was close friends with another celebrity musician, Chris Cornell, who died by suicide on May 18th. Bennington chose Cornell's birthday to take his own life, which leads to the question-Is suicide contagious? While it's a complicated question, the answer is yes.
There is a great deal of research to support a Contagion Effect with suicide. A recent study about military suicides published in the American Medical Association's JAMA Psychiatry journal concluded "that within Army units, the risk of suicide attempts among soldiers increases as the number of suicide attempts made within the past year in their unit rises. The greater the number of previous suicide attempts in a unit, the greater the individual risk of a suicide attempt for a soldier in that unit."
Additional studies have found that suicide rates also increase following frequent media reports about suicide. The rate increases even more when dramatic or graphic details are shared and when suicide completers are more positively portrayed.
For this reason, the way that people talk about suicide matters. Earlier this year, while attending the funeral of a Martin County teen who died by suicide, I was heartbroken yet extremely impressed by the way the boy's father spoke at the service. He did not shy away from talking about the way his son died, but he also did not amplify the mystique, which can be very dangerous to other teens who are depressed. He made it clear, while mourning his son, that suicide is not the solution.
When only the positives are glorified after someone dies by suicide, it gives credence to the teen fantasy of "Everyone will finally love me when I'm gone", or "Everyone will finally be sorry for hurting me." Teenagers cannot fully comprehend that those tributes won't matter, because they won't be here to hear them. It's important then, suicide not be glamorized or glorified. Social media amplifies the problem. When a teen dies by suicide, her Instagram page often becomes an eternal shrine filled with thousands of comments and compliments. She is suddenly the most popular girl in school.
This doesn't mean, however that people should shy away from talking about it. They just need to be more aware of how to address it. When it comes to prevention, connection is still the best tool available to help someone who is suicidal. In most cases, suicide is not impulsive. It is a well thought out plan, and often teens have told someone of their feelings or plans. Know the signs. Talk to your kids about them. Encourage them to tell you if one of their friends confesses to suicidal thoughts.
And, if you suspect that someone in your life is severely depressed, don't ask them if you can help-just help. Don't ask them if they want you to come over and talk. Just go over. They need to connect with people in order to establish a sense of hope and optimism.
Yes, suicide is contagious, but prevention is powerful.