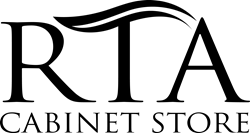 "It's been a pretty incredible past 10 years for us," President and Founder of RTA Cabinet Store, Gary Nealon.
Conshohocken, PA (PRWEB) August 18, 2017
RTA Cabinet Store, a leading online distributor of kitchen cabinets and home improvement products, announced today that it has been named to the prestigious Inc. 5000 list of fastest-growing privately held companies in America.
The list, put out by Inc. magazine, represents a unique look at the most successful companies within the American economy's most dynamic segment— its independent small and midsized businesses. In its 36th year, the list is said to be the most competitive crop in the list's history.
Celebrating its 10th anniversary in business, RTA Cabinet secured elite Honor Roll status this year as it ranked for a fifth consecutive year in a row, placing at #2152 on the list. "It's been a pretty incredible past 10 years for us," shared President and Founder of RTA Cabinet Store, Gary Nealon. "Making this list for five out of 10 of those years is a huge achievement and we're very proud and very thankful for our team for making it possible."
Such sustained growth was largely due to the creation of new processes, and systems which allowed for greater efficiency in operations. Growth largely stemmed from optimized sales funnels and stronger, more strategic and targeted social media campaigns. Improved and optimized delivery times and services also played a large role. In fact, Nealon spun-off a marketing company, Nealon Solutions, to improve efficiency and solve RTA Cabinet Store's own pain points.
"We were searching for solutions to help us grow, solutions that didn't exist or if they did, didn't serve us in the way we needed," explained Nealon. "So we started developing our own software to solve the issues we were facing in marketing RTA Cabinet Store." To date, Nealon and his team have created two SaaS platforms and several mobile apps that have contributed significantly to the overall success of the company. Nealon Solutions is on track to release
three more SaaS platforms by the end of this year.
The average company on the list achieved a mind-boggling three-year average growth of 481%. The Inc. 5000's aggregate revenue is $206 billion, and the companies on the list collectively generated 619,500 jobs over the past three years. Companies such as Microsoft, Dell, Domino's Pizza, Pandora, Timberland, LinkedIn, Yelp, Zillow, and many other well-known names gained their first national exposure as honorees of the Inc. 5000.
The annual Inc. 5000 event honoring all the companies on the list will be held from October 10 through 12, 2017 at the JW Marriott Desert Springs Resort & Spa in Palm Desert, CA.
To learn more about RTA Cabinet Store, visit http://www.rtacabinetstore.com.
-30-
About RTA Cabinet Store:
Founded in 2007, RTA Cabinet Store offers custom cabinets and vanities featuring high-quality, all-wood construction -- in classic styles that complement any kitchen or bathroom. Since 2001, RTA has grown to become one of the largest online manufacturers and distributors of kitchen cabinets in the United States, with their main headquarters just outside of Philadelphia. RTA Cabinet Store has been featured is dozens of shows on HGTV, DIY Network, and A&E.
Over the last decade, RTA Cabinet Store has built a reputation for superior quality and exceptional style, with experienced designers, premium materials, and strict quality control practices for the finest kitchen and bathroom furnishings.
Learn more today at http://www.rtacabinetstore.com or visit us on Facebook.