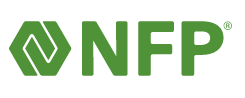 New York, NY (PRWEB) September 06, 2017
NFP, a leading insurance broker and consultant that provides employee benefits, property & casualty (P&C), retirement and individual private client solutions, today announced that it has acquired Beacon Insurance Group, Inc. The transaction closed effective August 1, 2017.
Based in Bluffton, South Carolina, Beacon is a P&C broker providing services to clients throughout South Carolina and eastern Georgia, with a specialty in coastal property insurance. Principals Kenneth Groff, Jr. and Brian Rose, Jr. will join as directors of NFP's P&C division and report directly to Alan Wise, a Managing Director in the Southeast region.
"We're excited to welcome two outstanding leaders in Kenneth and Brian," said Wise. "They have built an impressive portfolio of offerings in coastal property coverage, with a focus on community associations, including condominiums and homeowner associations. This acquisition will further expand NFP's P&C offerings into South Carolina and Georgia and allow us to deliver superior capabilities to our valued clients."
"We are thrilled to join the NFP family, reinforcing our current specialties with a company that offers robust P&C offerings and national resources," said Groff, Jr. "We look forward to the opportunities ahead to exceed client expectations throughout the Southeast."
About NFP
At NFP Corp., our solutions and expertise are matched only by our personal commitment to each client's goals. We're a leading insurance broker and consultant that provides employee benefits, property & casualty, retirement and individual private client solutions through our licensed subsidiaries and affiliates.
NFP has more than 3,800 employees and global capabilities. Our expansive reach gives us access to highly rated insurers, vendors and financial institutions in the industry, while our locally based employees tailor each solution to meet our clients' needs. We've become one of the largest insurance brokerage, consulting and wealth management firms by building enduring relationships with our clients and helping them realize their goals.
Recently NFP was ranked the 4th largest U.S.-based privately owned broker and the 5th largest benefits broker by global revenue by Business Insurance, the 9th largest property & casualty agency by total 2016 P&C revenue by Insurance Journal, the 11th largest global insurance broker by Best's Review and the 12th largest broker of U.S. business by Business Insurance.
For more information, visit NFP.com.