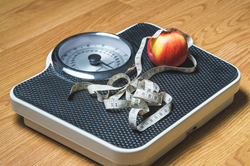 Severely obese individuals in particular need additional support to lose enough weight to become genuinely healthy.
Los Angeles, California (PRWEB) September 23, 2017
A September 5 article at Chicago Tribune discusses the behavioral approach to fighting obesity of Robert Kushner, director of Chicago's Center for Lifestyle Medicine at Northwestern Medicine. While explaining Dr. Kushner's holistic approach to weight loss and promoting healthier habits, the article notes that the center routinely recommends weight loss surgeries for patients who meet the definition of severe obesity. Los Angeles based weight loss surgery clinic Dr. Feiz & Associates says that more and more behaviorally oriented healthcare professionals are coming to the realization that, while lifestyle interventions can be extremely helpful and can help patients take on healthier habits, severely obese individuals in particular need additional support to lose enough weight to become genuinely healthy.
The bariatric surgery clinic says that many people who have never seriously struggled with their weight tend to wrongly assume that obese people have a hard time losing weight because they lack enough discipline to seriously curtail their food intake. Today's reality is that high calorie food is never very far away, and the human body evolved during times when food was difficult to come by and starvation was often near. Dr. Feiz & Associates says that, among other issues, obese individuals tend to have a higher rate of production of ghrelin, the hormone that makes us feel hungry. Even worse, when we start to lose weight, the body starts to behave as if a famine is eminent and ghrelin production actually increases to encourage us to consume more calories and gain weight; the results are feelings of hunger that may be impossible to ignore, even after an individual knows intellectually that he or she has consumed enough food, says the clinic. In most cases, these cravings become impossible to resist for the vast majority of severely obese individuals who valiantly try to lose weight on their own.
Dr. Feiz & Associates notes that a sleeve gastrectomy in particular attacks this problem at the root. The procedure removes approximately 75-85% of the stomach to create a sleeve-like pouch. This reduces the appetite by making it uncomfortable for patients to overeat. Even more important, the clinic notes, is the fact that the part of the stomach responsible for manufacturing ghrelin is removed in the procedure. This means that, as patients lose weight, they are no longer driven to distraction by constant cravings for food, and they can focus on forging a healthier and happier new life, says the clinic.
Weight loss surgery is not magic, says Dr. Feiz & Associates, and patients need to work on their health habits and overall mindset with regard to food in order to truly defeat their obesity. However, undergoing the right weight loss procedure makes a dramatic long-term weight loss vastly more achievable for most patients, says the clinic.
Readers who would like to learn more are invited to contact Dr. Feiz & Associates at (800) 868-5946. They can also the visit the clinic via the web at http://www.DrFeiz.com.