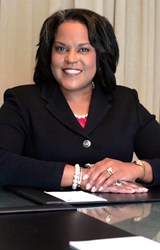 "Emerging consumer and customer trends are increasing operational complexities and driving a greater need for agility and flexibility," said Ms. Shankle.
Atlanta, GA (PRWEB) August 23, 2017
Manufacturing leaders from across Georgia will hear two of the top leaders in Supply Chain Management during the Georgia Manufacturing Summit on October 25, 2017. Debra Shankle, V.P. of Supply Chain for Coca-Cola North America, and Rob Dugas, the Chief Procurement Officer and V.P. of Chick-fil-A, will address the impact of manufacturing on the Food & Beverage Industry.
Debra Shankle, the Breakfast Keynote Speaker, will be addressing the important topic of How to Keep Your Team Motivated, Committed, and Engaged in Today's Environment. Ms. Shankle's responsibilities include the management and leadership of over 4,000 Coca-Cola North America supply chain associates. She has 30 years' experience in Operations, Logistics, and Purchasing and prior to joining Coca-Cola in 2011, Ms. Shankle was in Supply Chain Management for Sara Lee and FritoLay.
"Emerging consumer and customer trends are increasing operational complexities and driving a greater need for agility and flexibility," said Ms. Shankle. "Engaging and building associates' capability is essential to unleashing the potential of our people while positioning supply chain as a competitive advantage."
Rob Dugas, the Lunch Keynote Speaker, will address the important topic of Navigating the Latest Trends in Supply Chain Management. He serves Chick-fil-A by overseeing the business functions which are responsible for ensuring product integrity, competitive cost, and a reliable supply chain distribution for over 2000 restaurants in the United States and Canada. Prior to joining Chick-fil-A in 2004, Mr. Dugas spent a significant portion of his career leading operations teams at McDonald's, Wendy's, and Ruby Tuesday.
"With the move towards online shopping and delivery services in today's marketplace, the buying journey keeps evolving as technology continues to advance and new innovations are developed. This shift will affect the way products are made, packed, distributed and delivered and the manufacturing industry needs to be ready to align with these changes," said Mr. Dugas.
Considered the "Manufacturing Event of the Year", the Georgia Manufacturing Summit allows attendees to make face-to-face connections with other manufacturers, customers, service providers, and suppliers. This year's event will have over 20 of the top industry leaders provide an educational forum to discuss best business practices, supply chain trends, health & safety, workforce development, and how to develop a better bottom line.
"The Food & Beverage industry affects every level of manufacturing from logistics, to packaging, to the end products that the consumer enjoys," said Jason Moss, CEO of the Georgia Manufacturing Alliance. "We are excited to have Mr. Dugas and Ms. Shankle address our Summit attendees on the latest manufacturing trends, and how our attendees can most efficiently manufacture their products, provide superior service support, and deliver to the end user."
About the Georgia Manufacturing Alliance:
The Georgia Manufacturing Alliance (GMA) is a membership-based industry organization founded in 2008 to support Georgia's manufacturing community. GMA provides monthly plant tours, educational sessions, tradeshows, and unique networking opportunities designed to help make profitable business connections for its members. The Georgia Manufacturing Directory, Georgia Manufacturing Summit, and Georgia Manufacturing Calendar are additional resources produced by GMA. To learn more about the organization, membership, and upcoming events, please call 770-338-0051 or visit their website http://www.GeorgiaManufacturingAlliance.com .