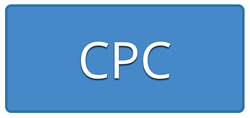 Your code books are the key to passing your exam. Because the CPC exam is open book, you'll be taking notes, spending hours looking up codes and adding tabs for ease of use of the code books during the timed exam
Salt Lake City, Utah (PRWEB) September 05, 2017
New research shows that 88% of Certified Professional Coder (CPC®) test takers pass with AAPC's training. That's nearly three times higher than those using third party courses and practice exams.
It's no secret that the CPC exam is one of the most difficult exams in the industry. The exam uses complex sample cases that cover anatomy, medical terminology, and CPT®, ICD-10-CM and HCPCS Level II coding to fully test a coder's knowledge. At over five hours to complete, this rigorous exam is exhausting.
It's no wonder that AAPC's pass rates are so high with training packages that include comprehensive training for a coder's credential, practice exams, reviews, hands on coding cases and even two chances to pass the certification exam. This month AAPC is even including code books free - over $200 value.
"Your code books are the key to passing your exam. Because the CPC exam is open book, you'll be taking notes, spending hours looking up codes and adding tabs for ease of use of the code books during the timed exam," Rae Jimenez, a certified CPC said. "Preparation and well-marked code books are key to success on the exam. Such a great value."
To top it off, AAPC's certification training is one of the most affordable solutions available. Why would you go anywhere else? Not only are AAPC's pass rates much higher than 3rd party training programs, but many of these courses are taught through universities and colleges costing tens of thousands of dollars.
If you are wondering, "which certification is right for me?" Reach out to AAPC's career counselors or visit aapc.com.