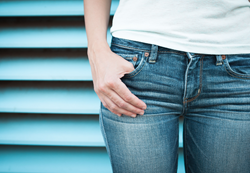 I had Fem Touch a little over a week ago and all I can say is WOW! I have already noticed improvement in the laxity of my skin, lubrication and those "moments" of incontinence when sneezing, coughing hard and exercising. They no longer happen!
Phoenix, Arizona (PRWEB) September 21, 2017
Derma Health Skin & Laser is the largest MedSpa in the southwest, specializing in laser skin treatments and Botox® and filler treatments. Recently, they have unveiled their newest laser treatment, targeting gynecological health, called FemTouch AcuPulse™ CO2, by Lumenis Ltd.
FemTouch addresses the vaginal health concerns of pre and post menopausal women and those suffering from atrophic vaginitis. The treatment works by remodeling the vaginal mucosal layer with a pain free, 5-10 minute procedure.
FemTouch is seeing phenomenal results for women suffering with: stress urinary incontinence, vaginal laxity (sagging skin), painful intercourse (dyspareunia), vaginal dryness, vaginal itch, burning and unbalanced pH (leading to UTIs).
Since 2015, the topic of vaginal rejuvenation has grown 691%, according to RealSelf.com and vaginal rejuvenation procedures increased 64% between 2011-2013. FemTouch has over a 90% satisfaction rating, correlating with increased awareness and optimal outcomes.
To learn more about FemTouch at Derma Health, please visit: http://blog.dermahealthinstitute.com/open-letter-femtouch
About Derma Health Skin & Laser
Derma Health Skin & Laser (DHI) is a top 1% MedSpa in the U.S. offering skin and laser services at five Phoenix valley locations. DHI has been in business for over thirteen years, serving over 40,000 patients and specializing in Botox® and filler injections, facials and peels, laser treatments, liposuction fat-transfers and now vaginal rejuvenation. Derma Health employs Naturopathic Medical Doctors and nurses, as well as specialized laser technicians at each location, providing safety and ensuring optimal patient outcomes. For more information visit: http://www.dermahealthinstitute.com
For further information:
Sadie Joutras
Derma Health Skin & Laser
480.543.1116