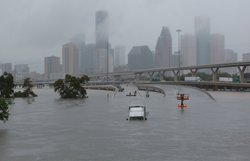 South Hackensack NJ (PRWEB) September 01, 2017
Essential Dental Systems is proud to join in the relief efforts of those effected in Houston, Texas by Hurricane Harvey. Through the donations and funding efforts of the Texas Dental Association (TDA) Essential Dental Systems has helped aide those in need. This is a time that we truly see people from all walks of life come together in unity to help their fellow neighbor. Through the efforts of the TDA and donations like those of Essential Dental Systems fellow dental providers and their families can hopefully get their practices up and running again.
Any contribution can help, be it monetarily,clothing, food or volunteering. The dental practices in Houston and the surrounding areas will need time and support to rebuild. Essential Dental Systems did their part in helping with aide efforts, it is in hope that other industry leaders do the same to follow in their footsteps.
To help support those effected by Hurricane Harvey please go to https://www.tda.org/Hurricane-Harvey